2014 and 2018 Ekiti State Gubernatorial Election Historical Analysis and the Testimonial of Change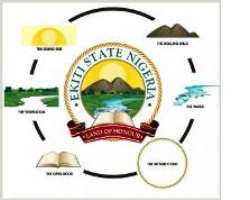 The PDP grand rally took place today in Ado Ekiti with party stalwarts from various parts of the country present, however, the situation today is a sharp contrast to what happened in 2014 under former President Goodluck Jonathan administration which deployed soldiers to the border towns to Ekiti state and entry points into Ekiti State to stop party stalwarts of the opposition party notably the APC from entering Ekiti State to participate in their party campaign rally.
One remembers vividly well that former Edo state Governor and now APC national chairman, Comrade Adams Oshiomhole was prevented by the powers that be in Abuja from flying from Benin, the Edo state capital to Akure airport in Ondo State enroute to Ado Ekiti, his plane was grounded as it was denied take off rights by the aviation authorities citing orders from above.
The abuse of powers and irresponsibility of the then federal government was also extended to then Rivers State Governor and now Minister of transportation, Mr. Rotimi Chibuike Amaechi who was stopped by soldiers at the border town between Ekiti and Ondo State in company of his security details and ordered to go back or be killed.
Such was the level of gangsterism and brigandage of the then federal government under ex President Goodluck Jonathan who supervised with impunity the assault on the constitutional rights of movement of Nigerian citizens which is legally guaranteed.
But to the glory of God and credit to our democracy, the situation has changed, as the rights of citizens to political participation and movement which is a constitutional right is now respected under the administration of President Muhammadu Buhari.
Therefore, when next they ask that, where is the change? Please be proud to refer them to the difference between the irresponsibility of the federal government in 2014 ahead the Ekiti State gubernatorial election and the responsibility of same federal government in 2018 ahead the Ekiti State gubernatorial election as a testimonial of change.
God bless the Federal Republic of Nigeria,
Long live our democracy.