VIDEO: Give Up Your Ancestral Land For Ranches Or Die – President Buhari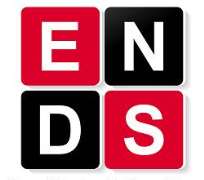 Nigeria's president Muhamamdu Buhari has told the populace that to avoid being 6 feet under, they should give up their ancestral land for cattle ranches. The chilling threat was delivered by presidential spokesman Femi Adesina on an AIT TV show.
In the United States for instance, the government rents land for ranching. As ENDS earlier submitted, the US government charges $1.69 AUM (animal unit month) and private lands lease for grazing at $5.60 per AUM.
Read more on the solutions to the crises we presented here: https://www.thenigerianvoice.com/news/267741/nosecuritynocountry-what-nigeria-must-do-to-stem-the-blood.html
This message is from ENDS.ng [Every Nigerian Do Something] The March 18 2013 Kano bus stop bomb inspired movement. Please join us at ENDS.ng and let us together DO Something.
Watch: