HURIWA wants world leaders to stop crack down on political opposition in Nigeria: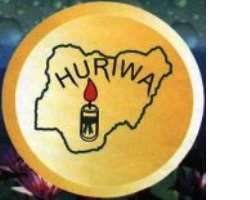 Condemning as despicable and abuse of power, the arrest recently of the erstwhile governor of Benue State Mr Gabriel Suswam by the operatives of the Department of State Services (DSS) and also the reported whisking away by DSS of the leader of South East caucus in the senate of the Federal Republic Chief Enyinnaya Abaribe, HUMAN RIGHTS WRITERS ASSOCIATION OF NIGERIA (HURIWA) has asked World leaders to demand an end to vicious crackdown by President Buhari of political opposition.
The Rights group has also demanded that the Department of State Services must give access to lawyers of the political detainees even as they must be charged to competent court of law within 24 hours if there is any charge at all in line with the rule of law and the provisions of the Nigerian constitution or free them unconditionally and immediatelly.
The prominent civil society group HUMAN RIGHTS WRITERS ASSOCIATION OF NIGERIA (HURIWA) in a statement by the National Coordinator Comrade Emmanuel Onwubiko and the National Media Affairs Director Miss Zainab Yusuf lamented that the current administration is transforming itself into a brutal dictatorship just as it charged Nigerians to defend Nigeria's democracy and stop it from being demolished by the incumbent who is on a politically motivated roller coaster to manipulate next year's Presidential Election to self perpetuate.
"We worry that whilst Nigeria under the current administration is rapidly becoming like the Yoweiri Museiveni type of tyranny, the World leaders are not particularly interested in mounting legitimate pressure on the Nigerian president to respect the nation's obligations to human rights and all international human rights treaties. The arrest of vocal political opposition is antithetical to constitutional democracy because democracy is anchored on free speech and respect for the fundamental human rights of all citizens as enshrined in the Constitution, the Universal declaration of Human Rights and the International Covenant on Human and Peoples RIGHTS."
"The current dispensation has become an administration whose head of the executive arm of government had since the last three years embarked on a destructive voyage of emasculating and muzzling the judiciary and the legislature even as independent opinions in the organized civil society are either bought over or intimidated or harassed into silence."
HURIWA condemned the tendency of the presidency to ridicule the legislature and the use of brute force and subtle threats to blackmail the judiciary into an uncomfortable compromise and silence as against the unambiguous provisions of the constitution in section 4, 5 and 6 which states that as a constitutional democracy, Nigeria must run a check and balance system.
"The current government has not only disrespected the clear provisions of the constitution on federal character principle on appointments into strategic military and security positions, but Mr. President has succeeded in handing over the entire national security offices to Hausa/Fulani/Kanuri Moslems which is now a well-organized set up to be deployed to haunt and harass political opposition and all those who share a difference of politico, socio-cultural and religious ideology. This speedy self destructive drive to dictatorship will not do Nigeria any god but would inevitably lead to an implosion and God forbid that democracy collapses in Nigeria, Africa cannot accommodate the number of refugees that will pour out of Nigeria massively."
HURIWA cited copiously from the Nigerian Constitution to derive legitimacy of her absolute condemnation of the destructive clampdown by Security forces of political opposition.
"Section 35 (1) of the Nigerian Constitution stated thus: (1) Every person shall be entitled to his personal liberty and no person shall be deprived of such liberty save in the following cases and in accordance with a procedure permitted by law – (a) in execution of the sentence or order of a court in respect of a criminal offence of which he has been found guilty; (b) by reason of his failure to comply with the order of a court or in order to secure the fulfillment of any obligation imposed upon him by law; (c) for the purpose of bringing him before a court in execution of the order of a court or upon reasonable suspicion of his having committed a criminal offence, or to such extent as may be reasonably necessary to prevent his committing a criminal offence; (4) Any person who is arrested or detained in accordance with subsection (1) (c) of this section shall be brought before a court of law within a reasonable time…; (5) In subsection (4) of this section, the expression "a reasonable time" means – (a) in the case of an arrest or detention in any place where there is a court of competent jurisdiction within a radius of forty kilometers, a period of one day; and (b) in any other case, a period of two days or such longer period as in the circumstances may be considered by the court to be reasonable."
"Section 36 (1) of the Nigerian constitution stated as follows: "In the determination of his civil rights and obligations, including any question or determination by or against any government or authority, a person shall be entitled to a fair hearing within a reasonable time by a court or other tribunal established by law and constituted in such manner as to secure its independence and impartiality."
HURIWA recalled that the Department of State Services (DSS) arrested a former Governor of Benue State, Mr. Gabriel Suswam, over alleged security issues in the state.
The Rights group quoting media sources alleged withour ant shreds of factual evidence that the former governor was arrested after the incumbent governor, Mr. Samuel Ortom, allegedly petitioned the DSS over the security situation in the state as he (Suswam), was allegedly planning to make it ungovernable.
HURIWA stated that a section of the media affiliated to President Muhammadu Buhari stated that an aide to the former governor (Suswam) who pleaded anonymity confirmed the arrest as well as the petition.
HURIWA also stated that the media reported that the aide, however, said although Mr. Suswam is being questioned, the DSS has not linked him to any crime.
Also HURIWA recalled that earlier today, the Department of State Security reportedly arrested the lawmaker representing Abia-South Senatorial District, Senator Enyinnaya Abaribe.
HURIWA quoted his Special Adviser, Mr. Nwokoma Okorie, Senator Abaribe was picked up on Friday morning at his barber's shop in the Apo area of Abuja, the Federal Capital Territory.
HURIWA was told by a very reliable source close to Abaribe that his arrest may also not be unconnected with his constant criticism of the President Muhammadu Buhari administration.