Ipas urges government to double fight against domestic, sexual violence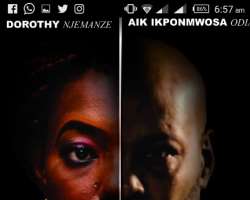 Ipas Nigeria, an NGO, on Wednesday called on the Federal Government to double effort in the fight against domestic and sexual violence in Nigeria.
Hauwa Shekarau, Country Director, Ipas Nigeria, who made the call at the premiere of a movie titled ''AKACHI" in Abuja stressed that government was not doing enough to support the fight against domestic and sexual violence.
She added that the movie series was aimed at educating and creating awareness on sexual and reproductive health rights.
Shekarau said that statistics have shown that Nigeria has the highest rate of domestic violence in Africa and this was not encouraging.
She also said that because the issue of domestic and sexual violence in Nigeria was not being handled the way it should be handled, victims were beginning to take laws into their hands
''There is this story trending on social media about a wife killing the husband and this is one among many. Government urgently need to step up for the citizens.
''I am calling on victims to speak up and seek help, because it is not okey if you are being abused or assaulted and there is no need to be ashamed or embarrassed about it.
''We are partnering with organisations to bring issues of domestic and sexual violence to the forefront and we want the Government of Nigeria to take the front seat," she said.
She noted, that government was trying it's best but their best needed to be doubled also called for the legalisation of abortion in Nigeria.
The Founder, Dorothy Njemanze Foundation, Ms Dorothy Njemanze, said that it will continue to use entertainment to tackle sexual rights in the country.
Njemanze explained that the essence of the movie was to provide advocacy on sexual rights. ''AKACHI tells a story of a 15-year old girl who was raped by her step-father and had to be thrown out of the house by her mother.
''The movie was produced by the foundation in collaboration with Ipas, an NGO, to help in fighting for the rights of the girl-child and gender related issues.
''The movie is a reflection of what happens in the country as a lot of negative sexual issues go on without people reporting them.
"In fact, it was inspired by true life stories, It implores parents to teach their children sexual education right from their young age as it was their right thing to do.
''Due to the high rate of illiteracy in the country, the foundation thought it wise to use entertainment to provide contents that could reach the grass root community''.
She added, that the Violence Against Persons (Prohibition) Act of 2015 stipulates that the punishment for rape ranges for a minimum of 12 years imprisonment without option of fine to life imprisonment.