Borno Commends UNICEF For Renovating 166 Health Facilities, Provision Of state of art facilities, logistics, stipends to ad-hoc staff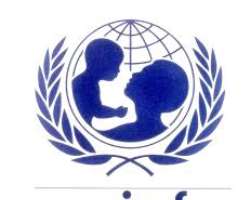 Borno State government has commended the United Nations Children's Fund (UNICEF) for rehabilitating 166 healthcare centres across the state.
The Executive Director of Primary Health Care Management Board (PHCMB), Dr. Sule Meleh, in an interview with newsmen today made the commendation for the organization's efforts in rehabilitating the health centres that were vandalised by Boko Haram insurgents in the past 9 years.
Dr. Meleh further appreciated UNICEF for providing enabling working environment, state of art facilities, logistics as well as stipends to ad-hoc staff who worked in the 166 centres during the renovations
He said some of the centres include Mashamari PHC, Ngala, Banki, Zannari IDPs clinic, Njimtilo, Mairi, Bulabulin, Gwange, I, II and III, Gamboru, 505 Housing Estate, Jiddari Polo, Konduga, Auno and Yerwa.
The Director explained further that in providing effective anti-natal care for expectant mothers, UNICEF had also constructed additional buildings in some of the health centres for anti natal services.
"UNICEF is one of the first organisation that came to support the government at the beginning of the insurgency, by providing clinics in the IDPs camps.
"The UNICEF's collaboration with the state government has helped to ameliorate the multiple health challenges being faced.
"They support us with drugs and commodities and also logistics as well as engagement of some ad-hoc staff to run the facilities in Intrrnally Displaced Persons camps and liberated areas" he said.
Mele added that UNICEF was also committed to the immunisation, social mobilisation, and supplementary campaigns against disease outbreaks across the state.
"It was as the result of this strong collaboration that we are able to take primary health care services beyond the rural communities to the IDPs, and areas that are compromised, by providing makeshift clinics.
"A lot has also been achieved in Community Management of Acute Malnutrition (CMAM), leading to the drastic reduction of malnourished children in the affected communities Meleh said.