Delta ACNPN Suspends Erring Members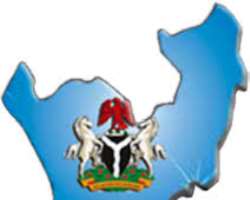 Delta State chapter of the Association of Community Newspaper Publishers of Nigeria (ACNPN), has suspended three of its members, Comrades Precious Enebuse, Valerie Opia and Lucky Odili, for alleged disregards of the ACNPN Constitution.
Their suspension was contained in a press release made available to our correspondent by the chairman of the association, Comrade Jude Obiemenyego, Thursday, saying that the trio went ahead to form a parallel association of publishers in Ndokwa/Ukwuani areas known as Ndokwa Newspaper Publishers Association (NNPA), contrary to the constitution of ACNPN.
"The congress of the Association of Community Newspaper Publishers of Nigeria (ACNPN), Delta State chapter has during their meeting of May 31st 2018 held in Asaba, suspended comrades Precious Enebuse, Publisher of Grassroot Trumpet, Valerie Opia publisher of Ukwuani Aglow and Lucky Odili, publisher of the Epic".
According to the release, "they are to remain suspended pending the outcome of the investigative/Ethic and Disciplinary Committee, made up of three members --- Comrades Jude Chukwuha (chairman), Princess Ichufu and Ike Abiagom".
The Committee members have one month to submit their report.
"the public is hereby notified of the suspension of Enebuse, Opia and Odili, advising the general public, government and corporate entities not to deal with them as members of ACNPN, pending the determination of their disciplinary trial".
Those copied includes, the Commissioner of Information in the state, the Chief Press Secretary to the Delta State governor, the commissioner of Police, Speaker, Delta State House of Assembly, Deputy Speaker, Delta State House of Assembly, Secretary to the State Government, local government chairmen of Ukwuani and Ndokwa West and East, President General of Ndokwa Neku Union, Manager Communication SA to the governor on Community newspaper and the Public Relations Officer, Delta State government House.