International Committee of Red Cross (ICRC) Constructs Multi Billion Naira Water Plant Project in Borno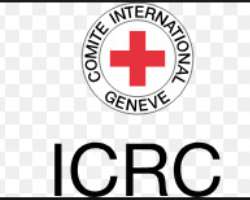 International Committee of Red Cross (ICRC) has commenced drilling a water project believe dto be the biggest water project in Maiduguri city, the state capital of Borno State.
The water project was estimated to cost the ICRC about N1.1 billion while it was scheduled to be completed and handled over to the Borno State Government in October, 2018.
The ICRC Head, Sub Delegation, Maiduguri Office, Mr. Beat Mosimann who conducted journalists round the water project site at Alhamduri area of Maiduguri metropolis yesterday, said the project was being constructed in partnership with the Borno State Government in close supervision by the Borno State Ministry of Urban and Rural Water Resources.
He added that the water plant project when completed will be expected to serve at least 150,000 people living in Alhamduri area of Maiduguri and its' environs.
"The water plant construction include a ground water extraction and processing facility that will supply the existing local water distribution networks in the area.
"On completion, the facility will have a daily production of approximately nine million litres of safe drinking water per day. It is one of the biggest urban water projects in the world," Beat said.
"The construction works are being undertaken by CGC Nigeria Ltd and funding, under the supervision and management of the ICRC in partnership with the Ministry of Water Resources of Borno State.
"On completion, the water works is to be run and maintained by the Borno State Ministry of Water Resources.
"So far, approximately 40% of the overall construction work has been achieved. The project is planned to be completed by the end of October 2018," Beat added.
Also speaking to journalists at the water project site, the Borno State Commissioner of Urban and Rural Water Resources, Dr. Zainab Gimba said the water plant project initially was initiated by the present administration of Governor Kashim Shettima immediately the governor was sworn in about seven years,ago but along the line due to the the Boko Haram insurgency that took so much of the state resources, it had to be abandoned.
Gimba said with the state government drilling 12 units out of the needed 15 units of boreholes needed to provide water sources for the water works, the ICRC took over the project from the state government.
She however commended the ICRC for the quality of job done so far, pointing out that the water project was one of the major interventions by any humanitarian organisation in the state since the insurgency started about nine years ago.
End