No Strike In Federal Ministry Of Finance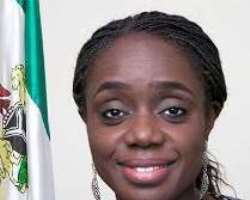 The combined staff union of the Federal Ministry of Finance held its normal general congress on Wednesday, May 23, 2018 at the Ministry's main Auditorium.
Many journalists have called the Press Unit with many spurious allegations against the HMF and the PSF. They said they got their information from 'reliable' sources in the staff union.
In the light of the above, we want to state as follows:
i. What took place today (Wednesday, May 23, 2018) in the Ministry was a normal staff congress, where staff gathered to discuss sundry issues, not a riot as alleged by some journalists.
ii. Many key Directors in the Ministry including Director, Human Resources (DHR) and Director, General Services (DGS), attended the staff congress and clarified issues raised by the staff.
iii. The staff of the Ministry were not on strike, the gate of the Ministry and offices in the Ministry were not locked as alleged by some of the journalists. The monthly FAAC Meeting that held today confirms that the Ministry was not shut down.
iv. The issues raised and discussed in the meeting are regular internal issues of the Ministry and should be allowed to remain that way.
v. The congress never accused the HMF and PSF of the issues alleged by the journalists.
vi. Journalists are advised to always verify their reports with the right sources before making baseless allegations.
Signed
Patricia Deworitshe
DD(Press)