Ramadan Kareem: NUJ Borno Urges Traders Not To Hike Prices Of Food Stuff, Health Workers To Suspect Strike Action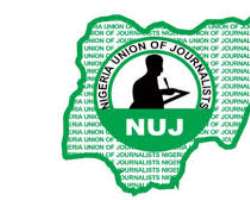 The Chairman, Nigeria Union of Journalists (NUJ) Borno state Council, Baba Ashiekh Haruna has appealed to traders not to hike prices of essential commodities in high demand during the Holy period and the wealthy to assist those in need.
He also urged health workers on strike to reconsider the peculiar emergency security situation of Borno State and resume work for the much needed health care services they are known to provide selflessly.
A statement issued Thursday by the State Secretary of the NUJ, Mohammed Ibrahim added that as government gradually resettles IDPs to their original communities, " we renew our call on the United Nations systems and other humanitarian agencies to continually rise up to the challenge of complementing efforts in meeting the basic needs for a dignified return. "
The State Chairman also felicitated with the Muslim community on the commencement of the 2018 Ramadan fast on Thursday, 1st Ramadan 1439 AH and wished all the blessings of the month and peace.
He also commended the state government for being up to date in payment of workers salaries and appealed for recommencement of payment of gratuity to retirees to cushion their economic hardships that they are experiencing.
NUJ equally saluted the patriotic services of our gallant Armed Forces in defense against the insurgency and move to support the return of IDPs under "Operation Last Hold" while wishing all and sundry hitch free Ramadan fast period.