Retirees Under Okowa Cry Over Death, Dejection, Frustration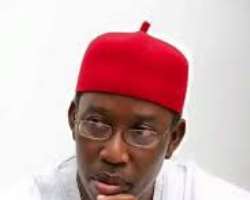 Retirees under the aegis of Association of Contributory Retirees (ACR), Delta State chapter has revealed that many of their members have died without receiving their benefits while those alive, are dejected and frustrated as what is paid to them as pension and gratuity is nothing to write home about.
Briefing journalists over the weekend at the Nigeria Labour Congress (NLC), House, Secretary of ACR Comrade J. O Okproma, said, "The issue of harmonization came up as a result of the wrong use of the minimum wage of N8, 500 of 2006 salary structure in the computation of the terminal benefits of the workers of the state Public Service that is still being used till date instead of using the minimum wage of N18, 000 salary structure of 2010 when workers started to retire into the CPS in Delta State".
They lamented the persistent delay of the current administration in the implementation of the harmonization.
He recalled that "to correct this disparity, after series of escalations, the Dr Emmanuel Uduaghan-led government yielded to logical reasoning and gave a nod for the revaluation of the accrued rights of employees and retirees in the state's public service in line with the existing salary structure of 2010".
According to him, the review exercise was completed and the report submitted to the state government and was approved. Its figures were to constitute the basis of payment of accrued benefit with effect from January 2015, but were put on hold due to lack of release of defrayal of accrued rights.
"On coming on stream of Okowa's administration, the figures of the actuarial report of Messrs B. A Adigun and Associates that has been completed to meet emerging economic realities that may be occasioned by inflationary trends and other socio-political indices not envisaged was put to question and sent for further scrutiny/review to authenticate the figures there-in as directed by the current administration"
The group noted with dismay that "Four years after, the Prof. Monye Committee set up by the Okowa's government has not been able to complete the actuarial review exercise.
Meanwhile, the group has stated in clear terms that its proposed rally to register their grievances which was waded into by the mother body (NLC) would resurfaced if after the two weeks promise made to them to finalized all pending issues with the state governor on the harmonization was not resolved.