Re: 'Tinubu Free Zarzaky': Shia Muslims Protest In Lagos Over Zakzaky's Detention.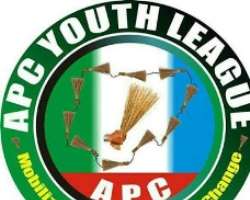 The attention of All Processive Congress Youth League APCYL Lagos Chapter has been called to the protest organised on 9th of May, 2018, by members of the Shiite Sect. They staged a protest in Victoria Island for the immediate release of their leader Sheikh Ibrahim El Zak-Zaky and his wife from detention which is over two years now.
The Protest was peaceful but what caught the attention of our association was the inscription on one of the banners used during the said protest which reads 'Tinubu Free Zarzaky". What led to that inscription was not stated because the online news platform that reported the event didn't give a detailed reason behind the inscription, but instead posted many pictures taken during the said protest.
The leadership of APCYL Lagos Chapter frowned on this unfortunate development and is using this medium to call on all on the perpetrators to desist from false and baseless allegation against the National Leader of our dear party APC and the Chairman reconciliation committee Asuwaju Bola Ahmed Tinubu.
The arrest of Sheikh Ibrahim El Zak-Zaky and his wife took place in Kaduna precisely Zaria not Victoria Island in Lagos. Asiwaju is based in Lagos, not in Kaduna, now the question begging for the answer is how then could he mastermind the arrest of the Sheikh and his wife in Zaria?
Lagos State is a State that promotes the rights of both Lagosians and Non-Lagosians to freedom of Speech, but the abuse of such power will not be condoned.
We call on this religious organisation to desist from actions that could promote the breakdown of law and order. Asiwaju is a father of all irrespective of tribe, sect, sociopolitical differences, we, therefore, urge the Shia members in Lagos to seek Asiwaju intervention into the matter. But raising a baseless allegation against his person will only provoke violence, but such move will undoubtedly not yield any favourable result.
Signed.
Comr. Adeleke AbdulAkeem
Coordinator
APCYL Lagos Chapter
Comr. Thanni Kamil O
Public Relations Officer
APCYL Lagos Chapter