World Press Freedom Day 2018: Borno NUJ Urges Journalists to Shun Hate Speech, Adopt Positive Narrative, Developmental Journalism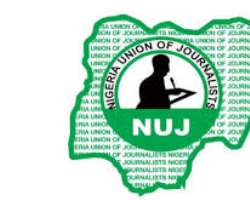 A statement issued Thursday by the State Secretary of the Borno State Council of the Nigeria Union of Nigeria (NUJ), Malam Mohammed Ibrahim said that the State Chairman of the NUJ, Borno State Council, Malam Baba Sheikh Haruna has appealed to media practitioners to shun hate speech in their reportage, adopt positive narrative of sensitive and response information as the 2019 general elections are in the corner.
The statement added that working journalists in Borno state should be cautious and engage in developmental journalism as stakeholders of the peace building and conflict resolution process as we celebrate world press freedom day this year.
The statement reads in quote:
" On behalf of all the working journalists of the Nigeria Union of Journalists,NUJ Borno Council, the Chairman Baba Sheikh Haruna felicitates with the global community in commemorating this year's World Press Freedom Day, marked on 3rd May every year, with the theme: "Keeping Power in Check: the Protection of Journalists and Media Workers".
" It is of paramount importance at this point in time to mention that as the forthcoming 2019 general elections draws nearer, journalists should exercise caution by not spreading hate speech and promote solution journalism against destructive criticisms. Our politicians should also play politics of fairness devoid of bitterness and rancour.
"As all working journalists in Borno State join in celebrating the resettlement of IDPs, we remind government and development partners to sustain the provision of basic needs for returnee IDPs to conducively pick up the pieces of their lives from where they left so as to have a dignified return.
"We also urge security agencies to intensify security of the liberated areas for lasting peace to prevail. It is equally important for our gallant Armed Forces to close up the gap of communication from patriotic citizens who are keen to share relevant information to check terror attacks.
"Finally we salute the courage of our gallant forces in protection of lives and properties of all citizens as well as people of Borno for their resilience in the face of daunting challenges."