Imo Deputy Governor Salutes Workers On 'may Day'
-         SAYS WORKERS ARE TRUE NATION BUILDERS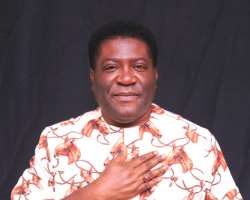 The Deputy Governor of Imo State, Prince Eze Madumere, Tuesday, joined other good spirited Nigerians to felicitate Nigerian workers for their sacrifices and contributions in the nation building, commending them for their understanding even in times of challenges.
In a statement signed by the Special Assistant to the Deputy Governor on media, Uche Onwuchekwa, the number two citizen of the State described workers as true nation builders.
The statement reads:
"On this day, May 1, 2018, I joined other good spirited Nigerians to salute Nigerian workers for remaining consistent in their contributions in the national development.
Without their roles and sacrifices, the level of development so far achieved in the State and nation at large could not have been possible.
Most importantly, I appreciate Nigerian Workers' resilience, unbridled optimism and sacrifices, even in the face of discouraging and discomforting challenges, in their quest to contributing towards maintaining a stabilized Nigeria is worthy of commendation, with special reference to just ended economic downturn.
Let me in this regard salute workers of Imo state and Nigeria at large. I encourage them to remain patriotic towards achieving a country of our collective dreams and aspirations.
Happy Workers' Day 2018 celebration!"
Uche Onwuchekwa
Special assistant to the Deputy Governor on Media