Dino Melaye: The era of military junta is back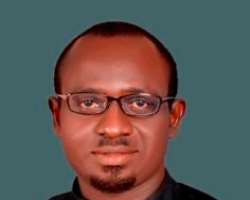 As I read how lawyers attached to Senator Dino Melaye were arrested and humiliated, the only thing that flickered through my mind was that Nigeria is back to the era of military junta. The only difference between what we see in this administration and what we see now is in the dress pattern. The past military leaders wore military uniforms but now we have military men with full militarised mentality but on civilian dressing. Imagine, lawyers being arraigned in court in handcuffs with heavy presence of security men? I wondered if late Lawrence Anini had reincarnated. What crime they have committed to warrant such humiliation in public? Have they gone beyond their professional ethics in the discharge of their duties to their clients to took an oath to protect?
Some people are surprised why our security agents have not defeated Boko Haram or tamed the marauding Fulani herdsmen all this while. How will they defeat these real terrorists when they cannot define who a terrorist is .I need not waste my time on the fact that what one cannot properly define ,one cannot proffer solutions to it . We have found ourselves in a country where the houses of judges could be 'bugled ' in the dead of the night by DSS in what they called sting operation but Boko Haram and Fulani herdsmen would plan their attack rehearse it severally before executing it and there will be no sting operation any of the security agents. Boko Haram drove and abducted Dapchi school girls and later brought them back without encountering security checkpoints but for traders to move their wares from Aba to Port Harcourt they would encounter more than 18 security checkpoints on the dilapidated roads.
American soldiers knew the definition of a terrorist hence they treated Osama Bin Ladin as one but here civilians are treated as common criminals while real criminals are treated as civilians. It did not take the office of the Attorney General of the Federation time to go to the court to declare IPOB members fighting for self determination as terrorist organisation, though no international organisation has accepted that but I have been waiting for them to equally tell us that these Fulani herdsmen are either terrorist organisation or nomadic farmers employed to carry out Jihad on infidels at southern and north-central part of the country. The only comment we have heard is that people of Benue should know accommodate those who take their cows to destroy their crops. When the Inspector General of Police said that, what was happening in Benue was caused by militant clashes,I laughed because I was expecting Man-o-war or Boys' scout to be sent to Benue state while soldiers would be sent to Niger Delta
Disclaimer:

"The views/contents expressed in this article are the sole responsibility of the author(s) and do not necessarily reflect those of The Nigerian Voice. The Nigerian Voice will not be responsible or liable for any inaccurate or incorrect statements contained in this article."