Justina Mutale Invited To No. 10 Downing Street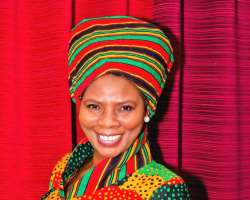 London: Justina Mutale, Founder of the Justina Mutale Foundation has been invited to a Roundtable on the UK's Race Disparity Audit, which will be held at No.10 Downing Street, the Official residence and Office of the British Prime Minister, on Monday 30thApril 2018.
The Roundtable will review the Race Disparity Audit with a focus on Ethnicity Facts and Figures across the UK, and the challenges faced by Black African and other Ethnic Minority (BAME) Women in Business when starting and growing a Business in the UK, with the aim of proposing suitable solutions.
"It is a great honour to be invited to participate at this important Roundtable to chart a way forward for the UK Diaspora Black African Women in Business" says Justina Mutale
Ms Mutale, who is listed in the 2018 Powerlist of the Most Influential Black People in Britain and the Powerlist of the top 100 Most Reputable Africans, will attend the Roundtable in her capacity as Founding Partner of WINRADE WEEK LONDON, an annual signature global convention of Women in Trade, Business and Enterprise, which brings together top women entrepreneurs from all over the world to converge in London for a 5-Day event.
"WINTRADE WEEK goes beyond networking to provide practical advice and insight on Trading Strategies; How to do business internationally; How to pitch for contracts; etc, with a special focus on the Digital Age; Future-Proofing Business; as well as the impact of BREXIT on international trade". Says Ms Mutale
During the Commonwealth Heads of Government Summit (CHOGM2018) Ms Mutale was invited as one of the Judges at [email protected], an initiative by the Duke of York, His Royal Highness Prince Andrew, held at St James Palace in London to showcase entrepreneurs from Commonwealth countries with the aim of connecting them to potential partners, venture capitalists, investors and business networks around the world.
Last month, Ms Mutale was invited as a Special Guest at the Zimbabwe Trade and Investment Expo, which was officiated by the President of the Republic of Zimbabwe, His Excellency Emerson Dambudzo Mnangagwa, to review what was on the horizon for the new Zimbabwe, and how investors and development partners can collaborate with Zimbabwe to develop its resurging economy.
Ms Mutale recently shared a platform with former US Ambassador to the United Nations, Ambassador Andrew Young and US Black Presidential Aspirant Jesse Jackson in Atlanta, Georgia in the USA as a Speaker at the Globe Hope Forums, the largest gathering in the world focused on empowering poor and under-served communities. Previous speakers at the Forum include US 42nd President of the United States of America, Bill Clinton.