Osun Guber Election: HDP to unveil social media platforms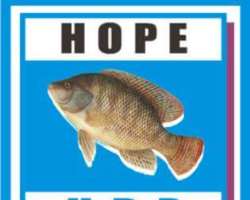 In a bid to connect and network with the grassroots people of Osun State. Hope Democratic Party, Osun State Chapter has concluded plans to unveil her social media platforms which will be used for the forthcoming governorship election in the state.
Speaking with newsmen yesterday, the Osun State Chairman of Hope Democratic Party (HDP), Mr. Wole Adedoyin said as from next month the party will start to intimate herself and blueprints with the people of Osun State through the proposed social media platforms.
Twitter, Blogs (both Wordpress and Blogspot), Facebook and Instagram are some of the social platforms the party proposed to use for his party's campaign.
Speaker further on the issue, Mr. Wole Adedoyin who is also the Coordinator of Osun Redemption Group and Osun Democrats said his vision is to trafsorm HDP into a paperless and electronic party.