2018 World Health Day: Delta Government To Achieve Universal Health Coverage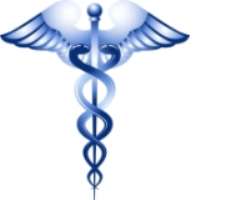 The Delta State Government has reiterated its commitment to achieving Universal Health Coverage through its relevant health policies as contained in its SMART Agenda.
The State Commissioner for Health, Dr. Mordi Ononye, gave the disclosure in a statement as part of activities to mark the 2018 World Health Day in Asaba over the weekend.
He said that the relevant health policies as captured in the SMART Agenda is geared towards improving the efficiency and responsiveness of health system to the needs of the citizenry and also focuses on making available the resources required for efficient service delivery.
According to the Commissioner, The theme for the 2018 World Health Day is Universal Health Coverage for everyone, everywhere and the slogan is 'health for all'.
He explained that Universal Health Coverage is the situation where all people and communities receive the health services they need without suffering financial hardship and that it enables everyone to access the services that address the most important causes of disease and death and ensures that the quality of those services is good enough to improve the health of the people who receive them.
The establishment of the Delta State Contributory Health Commission through the Executive Bill sent to the State House of Assembly and dully passed, set the stage for the implementation of the healthcare financing scheme that has a significant potential to guarantee universal access to healthcare and the roll-out continued with engagement of stakeholders and partners to ensure that all Deltans are provided with universal access to health he said.
The Health Commissioner revealed that the World Health Organization is using this year's celebration which happens to be the 70th anniversary of the international body to call on world leaders to live up to the pledges they made when they agreed to the Sustainable Development Goals in 2015, and commit to concrete steps to advance the health of all people thereby ensuring that everyone, everywhere can access essential quality health services without facing financial hardship.
To improve the services provided in the government health facilities, the Commissioner said that plans are in advance stage to connect all the headquarters of the medical zones in the State to 33KVA transformer which no doubt will lead to stead power supply and bring immense benefits to the facilities and clients and also that government has selected some hospitals for rehabilitation/renovation.