Unprecedented disdain for human rights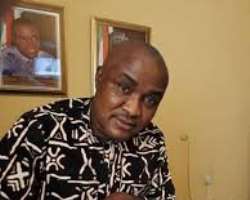 There is this common saying that any injustice done to one person if left unattended to could have a ripple effect.
When viewed from an expansive viewpoint, you can even say that an injustice to one is an injustice to all.
There is no other way of fully appreciating the unprecedented decline in the respect of the fundamental human rights of Nigerians than to take a quick look at the ordeals the leader of the Islamic minority group in Zaria, Kaduna state known as Shiites Islamic movement of Nigeria, has undergone since nearly two years after his group had a brush with the military in Zaria which resulted in the killing of scores of their members.
The encounter between the members of the Islamic movement of Nigeria and the Army took place when the convoy of the Chief of Army Staff Lieutenant General Tukur Buratai was reportedly prevented from having a smooth passage through the Zaria/Kano highway on his way reportedly to Zamfara or so.
That deadly encounter was instrumental to the prolonged detention in the dungeon of the Nigeria's secret police for over two years now of the leader of Shiites Islamic Movement Sheikh Ibrahim Elzaczacky and his wife.
The detention is directly confrontational and in clear violations of several bail orders granted the duo by several federal high court judges in Abuja.
The failure of the current president to adhere strictly to these bail orders and release Ibrahim Elzaczacky and his spouse has understandably sparked off unending sessions of civil protests by hundreds of his members who have practically made the three arms zone in Abuja as the launch pad for their peaceful, passionate but emotionally charged civil action all aimed at providing the needed social pressure to compel government to comply with court decisions to free their leader and his wife.
These peaceful movements have also taken place in such flashpoints like the Abuja water fountains near the Hilton Transcorp Hotel and the vicinity of the National Human Rights Commission in Maitama.
But Thursday, April 5th 2018, however, provided another of such opportunities for these loyal members of this Islamic sect to carry on their very peaceful but emphatic advocacy campaign.
Yours faithfully ran into over twelve well organized, well-motivated and good spirited demonstrators from the Islamic movement of Nigeria who had gathered strategically at the federal secretariat complex, at the three arms zone to continue their civil and very peaceful protests demanding the immediate release of their leader and his wife.
The level of organizational devotion and loyalty in huge display amongst these persons, are worthy of emulation by Nigerians who are known for what Fela Anikulapo Kuti called "suffering and smiling". The docility of an average Nigerian is the reason whereby a police operative will inflict corporal punishment on innocent passerby but other pedestrians will just continue to go about their own thing as if to say the person being physically tortured deserves what he is getting from the ruthlessly unprofessional police operative. But to the youthful members of this Islamic movement of Nigeria, nothing matters much than ensuring that their leader who is unjustly imprisoned is set free. If one third of all the Nigerian youth who move idly around politicians waiting for crumbs to fall from their tables can learn to fight for their economic emancipation like the way these young followers of the Islamic Movement of Nigeria have done so far in their public advocacy for the release of their leader, I think the situation of human rights in Nigeria will remarkably improve.
One lesson we can learn from these members of the Islamic movement of Nigeria is never to give up the struggle for the emancipation of the oppressed and those unjustly detained in Nigeria.
These peaceful marchers have reportedly hosted a session of these demonstration at the premises of the National Mosque recently when the president Muhammadu Buhari attended the wedding fatiha of his inlaw. These demonstrators reportedly shouted out very loudly in stout condemnation of the unjust detention of their leader and his wife.
But what these demonstrators did not read is the encounter a 76 year old ace photo journalist Mr. Sunmi Smart-Cole had with some presidential guards who had brutalized him for showing up to cover the Lagos visit by president Buhari from where he headed back to the Abuja central Mosque to behold the faces of peaceful demonstrators demanding an end to the unjust incarceration of their religious leader.
The 76 -year old photo journalist who is also an executive director at Thisday Newspaper said he was rough handled by several operatives of the Department of state services who were providing close security cover for president Buhari during his last visit to Lagos which also inflicted pains on thousands of Lagosians whose economic activities were disrupted for two days.
There is also the disturbing phenomenon of brutal maltreatment of journalists each time president Buhari goes on state visits.
The last visit he made to Kaduna was not different because his security details also were caught in the past time of violently attacking journalists and in this instance, a female journalist attached to the New Agency of Nigeria was the victim.
Her case is in no way different from the unfortunate violence that the 76- year old photo journalist suffered in Lagos in the hands of the operatives of Department of state services.
Mr. Smart Cole stated that he was actually invited by the vice president professor Yemi Osinbanjo through one of his aides Mrs. Maryam Uwais who clearly directed him that the vice president asked him to cover the visit of the president to Lagos.
The other day too, in Kaduna, a reporter with the News Agency of Nigeria (NAN), Taiye Elebiyo Edeni was massively assaulted by security operatives, at the venue where President Muhammadu Buhari commissioned Kaduna dry port.
She was physically attacked by men of the Nigerian police, without any reason or justification for the attack. She was saved by colleagues who revealed details on the violent altercation that occurred.
Edeni, a lady journalist travelled from Abuja to cover the event. She is the Transport Correspondent of the news agency of Nigeria and was duly accredited to cover the inauguration of Nigeria's first Inland Dry Port by President Muhammadu Buhari.
The unfortunate incident happened at the main venue of the commissioning of the dry port, Down Quarters, Kakuri, ahead the arrival of President Muhammadu Buhari and his entourage.
As I write, there has been an increase in the number of violent attacks against reporters throughout Nigeria by operatives of the Nigerian Police.
Claiming orders from above, members of the SARS on New Year's day arrested UK based Nigerian journalist Daniel Elombah, alongside the editor of Elombah.com , Mr. Tim Elombah and 4 other siblings at their family compound in Anambra state. Same time, the Bureau chief of Daily Independent in Abuja was detained by DSS was detained for a week over an article he did on the role the DSS has played in the negotiations leading to releases of hostages by the boko haram terrorists.
There is currently no official reaction from the government or security agencies regarding the incident concerning the unusually high rate of attacks on journalists by security details attached to President Muhammadu Buhari. Putting all these mindless attacks targeting the media practitioners by the armed security forces working for the current government, it is therefore safe to assume that the knowledge and respect for the fundamental human rights of Nigerians are still very far from many serving politicians. The outspoken Senator from Kaduna central and a re-known activist Shehu Sani brought out these facts with scientific accuracy.
To this erudite Senator, an average politician in Nigeria is insensitive to the provisions of the fundamental human rights of Nigerians. This affirmation was made by Shehu Sani, senator representing Kaduna Central has said.
Asides the politicians, security agencies have also flouted the fundamental rights of citizens, he added.
Mr. Sani said these while receiving a delegation of the European Union parliament at his office this week.
Addressing the parliamentarians who are members of the EU sub-committee on human rights, Mr. Sani said Nigerian democracy has not performed to expectation in terms of human rights.
"In the last 18 to 19 years, our democratic experience and experiment has not been very smooth on the human rights perspective. In the sense that those fundamental principles for which a state would be gauged in terms of its conformity to fundamental human rights, we found out that there are areas where we falter but there are also areas where we have recorded successes.
"When we talk of human rights in Nigeria, there are many areas of concern but immediate concern is the lack of political tolerance among many of our political major players. We still have cases of people arrested for their views, we still have people detained for their own perspective, and we also have security agencies still unable to adapt themselves to reality of what a democratic society should symbolize.
"We have seen the temptation from democratic governments to sideline human right issue in the pursuit of the prosecution of war against terrorism. It is our concern that democratic states within the continent should be able to balance their security exigencies with their obligation to respect the fundamental rights of citizens."
He sought the EU's assistance in reinforcing respect for human rights by democracies in Africa.
In rendering the assistance and others, he proposed a system where countries will be measured and interacted with according to their respect for fundamental human rights.
Shehu Sani called for a synergy between Africa and Europe to curb recent cases of human trafficking in the continent.
He also called for more activeness of Europe in the activities of the International Criminal Court.
"We have a dilemma in terms of what our position will be in terms of the International Criminal Court. This is a court which is now headed by an African and we are very proud and grateful for that. But the dubious contradiction is that of how the court will be able to prosecute a case in view of the fact that nations within the continent are moving towards pulling out of that court. There is need also for you to address the concern, as the perception in Africa, that it is a court that simply targets African leaders and African issues and we don't see it prosecuting cases outside Africa."
Leader of the delegation, Josef Weidenholzer, said Nigeria must first achieve a level of stability as a prerequisite for human rights protection.
"We have a lot of issues we have to be concerned together. One of the most important part for me is stability. Stability is only possible if there is democracy, rule of law, human rights. You cannot bring about stability when there is violence. We need a situation where there is stability.
"The senator is a very important person because his record of human rights is known everywhere. So, for us to come here, we want to hear his views, his perception and his proposals.
"For us it was shocking to know that there was a kind of slave trade established in Libya. It is also part of our non-capacity to solve the problems."
He pledged more support from the EU in solving the problems highlighted. Few days after this exchanges, the Country Officer and Head of the Nigeria Office of the Open Society Initiative for West Africa (OSIWA), Udo Jude Ilo, was detained currently in Abuja, a security source has told PREMIUM TIMES.
The source said Mr. Ilo is being held by the Federal Capital Territory Command of the State Security Service (SSS).
It is not exactly clear how the OSIWA official arrived the SSS facility in the Asokoro District of Abuja. Our security source said he responded to a summon. But another source claimed he was arrested and taken there.
But when contacted, Mr. Ilo's driver said he dropped Mr. Ilo off at the facility at about 9:30 am. He said his boss told him he was responding to a summon by the SSS to attend a meeting over an urgent security matter concerning OSIWA.
Mr. Ilo's offence remained unclear at this time but an OSIWA insider said his organization had of late "received disturbing correspondences from the security intelligence service in Nigeria."
"But I don't know if this is why he is being detained," the source said. "We didn't see this coming."
Staff in the Nigerian office of OSIWA in Abuja told PREMIUM TIMES they have no details on Mr. Ilo's detention.
"All I know is that one security agency recently wrote to us asking for the names, nationalities, telephone numbers and contact addresses of all our staff in Nigeria," one staff said, asking not to be named for fear of arrest by the authorities.
"The same agency later ordered us to submit all documents that authorize us to operate in Nigeria. Of course we complied, and it is curious that our colleague can be detained."
Mr. Ilo's lawyers, Chike Okafor, could not be reached on telephone. One of his associates said he had rushed to the SSS' office to push for the OSIWA official's release.
In the face of these brazen attacks on human rights it is therefore shocking that Nigerians in their numbers are not making effort to first and foremost understand what constitute human rights and to ensure that these rights are respected. Nigerians must take deliberate interest to learn some positive lessons in the devotion and dedication being displayed by the civilian demonstrators drawn from the Islamic Movement of Nigeria. The Right to civil protests must be safeguarded and all efforts geared towards promoting respect for human rights must be explored fully.
*Emmanuel Onwubiko is the Head of the Human Rights Writers Association of Nigeria (HURIWA) and [email protected] ; www.huriwanigeria.com ; [email protected] .
Disclaimer:

"The views/contents expressed in this article are the sole responsibility of the author(s) and do not necessarily reflect those of The Nigerian Voice. The Nigerian Voice will not be responsible or liable for any inaccurate or incorrect statements contained in this article."