MainOne to Invest $300m in Communication Infrastructure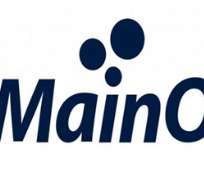 Opeke disclosed this at the 2018 TMT Finance Africa Conference, a forum driving investment for telecoms, media and technology sectors across Africa, in Cape Town, South Africa, last week.
MainOne, through its subsidiary, MDXi Data Centre, had recently invested N12 billion in its Lekki data centre to grow its capacity from 300 racks to 600 racks, as the leading data centre in West Africa.
She said MainOne intends to remain at the forefront of the broadband initiative in West Africa, with investments in fibre infrastructure and data centres across the region to advance broadband activities.
"In eight years, we have established a reputation as the preferred provider of connectivity and data centre services to West African businesses and have facilitated global content providers seeking direct access to subscribers on the sub-continent. The company has continued to extend its network reach and is currently providing services in eight West African countries, including Nigeria and Ghana," she said.
Opeke highlighted the opportunity for increased investment in shared fibre network infrastructure and data centre and cloud computing infrastructure in Africa.