Buhari and the Ergonomics of Tenure Elongation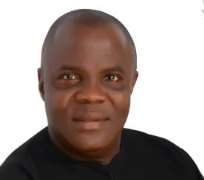 The Roman Catholic Pontiff, Pope John Paul II, in 1995 remarked that "human action is never neutral, but carries within it and with it some meanings because the universal moral law written in the human heart is precisely that kind of common language that is used in the world to address the discussion about its future."
Given this tilt to extremity, partiality and biases in human actions, as well as the encoded meanings it bears, (which is compounded by such features as human intentions and motives, focuses and decisions, interests and opinions, ploys and antics for accomplishments, reasons and principles, knowledge and wills, sincerities and pretences, pretentions and sympathies, soft-spots and aversions for, etc), the concept of morality in politics and economics becomes an uphill task, as there are constant shifts from 'egocracy' and 'egonomy' to tyranny and thus the frustration of true democracy.
As politics is linked to the phenomena of conflict and cooperation- Conflict, which entails competition between opposing forces, reflects diversity of opinions and interests, people disagree always about how they should get what. How should power and goodies be shared, who benefits what and where, and to which degree, etc, are all compounded in politics. Thus, there is need to manage both politics and human actions, especially in political party operations, which is like family living, so as to achieve remarkable positive results that are of overriding public interests, benefits and acceptance.
This calls for transmogrification from egonomy and egocracy to pure democracy. In doing this, the human factor must be x-rayed, managed and overhauled. This too calls for the application of ergonomics. Though ergonomics is the science of making things comfy, efficient and comfortable, and is generally used for products, it could be applied in the tenure extension enigma of the Nigerian ruling party, the APC, as a useful design of services and processes, aiming high productivity and success.
Consequently, there is need to assess those factors or qualities in the tenure extension (as a design of the APC's National Executive Committee), especially in the face of the forthcoming nationwide party primaries for the production of candidates for State and national elections. This assessment must consider the comfort, efficiency, safety, productivity, and ease of use of the tenure elongation or its forfeiture for elections into such offices.
On Tuesday, 27th February 2018, the APC's National Executive Committee in its meeting with an extreme majority moved a motion for the tenure extension of the party's national and State executive officers for one year, when the tenure of the serving executives expires in June 2018. A month later, on Tuesday, 27th March, 2018; at another NEC meeting, the APC apex national leader, President Muhammadu Buhari, declared the tenure elongation illegal, giving the dictates of national democratic supreme rulebooks as certification: The 1999 Nigerian Constitution (Section 233,1a onwards), which declared periodic elections for party executives at regular intervals that must not exceed 4 years. He also cited the APC Constitution (Article 17, 1 and 13.2b), which limits elected officers' tenure to 4 years of an additional single tenure renewal; through elections. His stand is absolutely correct, given the implications of violating the already existing constitutional stipulations, which none knows impreviews and what opponents may use it to do against the party in the future, and come 2019.
Faced with these realities, it is good to assess what comfort the elongation contributes to APC's wellbeing, how efficient can its employment be for the wellbeing of the party, what safety does it purport to the success of the party come 2019, what overall productivity does it assure in the party nationwide, and how ease of use or feasible it is in the party politics nationwide, and at all levels of the party executives.
The declaration of the tenure elongation as illegal and unconstitutional or its upholding, certainly brings comfort and discomfort to APC party members nationwide, as a result of 'egonomy' and 'egocracy,' which are manifested in diverse opinions and interests. Conducting fresh elections will contribute to the wellbeing of the party as it gives room for other APC chieftains in the different levels of party operations the opportunity to participate actively in the party's internal politics and democracy.
New elections will accommodate party faithfuls who came in as defects from opposition parties and thus give them sense of belonging, which promotes genuine cooperation and synergy. Yet, as ergonomics concerns human factors, APC ought to consider the notion and reality of pretence and sabotage in rational sociality of the multiparty system as operated in Nigeria. Pretence and sabotage can be perfectly lived out irrespective of duration, status and pedigree of party members; as long as money-politics, godfatherism, finaceerism and sponsorship assume genuine language in Nigerian politics.
These notwithstanding, every well-meaning APC member in Nigeria needs to evaluate unbiasedly, what efficiency does new elections bring to the party? Of a truth, it will bring dynamism, inject new blood and enthusiasm into the system, as new comers will like to prove efficiency and outshine. But this coexists with clash of old and new members, politics and ploys, ego-tussles and internal rivalries, which mar efficiency, cooperation and synergy, and thus promotes sabotage and disgruntlement in the party. To this effect, we must now thread with cautions, bearing the supreme democratic rulebooks on one hand, holding goodwill, spirit of sacrifice and sportsmanship, dedication and unity of the party on the other hand.
On the safety features of President Buhari's stand on new elections, it is certain that if well managed, the new development has great benefits for the party, new elections ensure constitutional compliance, as it goes in tandem with the dictates of the Nigerian Constitution and the APC Constitution. Non-conformity with these certainly endangers the fortune of the party as any product of an illegal producer is also an illegal product, especially as it has clear declarations in the extant functional apex rulebooks for the ruling party, APC.
Given the constitutional dictates on periodic elections in the two apex democratic rulebooks, which perhaps APC in its 27th February NEC meeting did not take cognisance of, it is crystal clear that without new elections, any product of the party as candidates after primary elections within the ploys of the referred tenure extension could be constitutionally faulted from the two Constitutions, and thus, winners of APC primaries in various elective positions and at various levels could be contested in Court of competent jurisdiction by members of opposition parties. To this effect, APC stands having no candidate for such positions nationwide. The implication becomes enthroning nearest opposition party to rule.
These realities apart, the new elections entail new party chieftains, and on the other hand, as egocracy dominates Nigerian political party operations, it is evident that different interest groups, sets, camps and internal divides will push customised lists to Abuja for approval. In Imo APC for instance, perhaps, the Destiny camp of Araraume may have lists to push, the Rescue Mission camp of Okorocha may have its own lists to push, so may the embattled sets of Eze Madumere, Jude Ejiogu, Mbanaso, Ekechi, etc. All may push their lists to Abuja. At the end, it will be theatre of lists, as each will lobby with huge millions of Naira that could be used for State development, on sheer frivolities and ego tussle. Which lists excels, will make or mar the party in terms of calmness and heat-ups, progress and splits, disunity and absence of synergy.
More so, human pretensions and other significant factors in political gimmicking and intrigues could come up too. It is possible as alleged elsewhere in some States' gubernatorial elections that a seating Governor sponsored gubernatorial candidates in other political parties, from primaries to elections proper, the disastrous ploy being to undermine stronger opposition pushing him out. If such rumours are believable, then, how are we sure that removing John Odigie Oyegun to put Adams Aliyu Oshiomhole, is not a likened ploy by oppositions or that the projection of President Buhari may not be compounded by the oppositions' ploys notwithstanding the constitutional rightness of his stand?
The above problematic will affect the productivity of the new elections for the wellbeing of the party nationwide. For instance, with regards to indeterminacy in human actions and causes, will the embattled delegates if retained or denied, play sincerity during and after primaries and at elections proper? How is APC sure that those selling the notion to PMB do not have ulterior motives that will ruin the party before, during and after the general elections?
On the feasibility of new elections than upholding the NEC tenure extension, it is obvious that what one calls his dog is what it answers. There are many vacant seats in the party executives at all levels, caused by deaths, deformities, defections, etc. These vacancies are also proofs for the need of new elections at the end of the current tenure. Significant others and worthy chieftains who are defects from former opposition parties could be used for reshuffling at various levels in the party, wherein one out of nine of the entire delegates could be ceded to new comers, and readjustments peacefully done, all executed in formal electoral procedures and outlook. These done, new elections have been conducted, the constitutional stipulations not defiled, and almost 70% of former party executives, retained if the later poses fears against the President's stand.
If APC at its various levels: National, zonal, State, LGA, Ward and lower chapters, will follow ergonomic principles and approaches that will maximise productivity, reduce conditions that will cause disunity and lack of synergy, then new elections are welcome idea to avoid both internal legal battles as already started by Ademorin Kioye-led APC chieftains and external legal battles that may come up from opposition parties at the nick of time; when electoral calendar has passed beyond amendment for re-conducting new party primaries.
If APC forgets the principles of ergonomics in this tenure extension and its nullification saga, the party is in for the fortification of opposition parties in the forthcoming general elections in the country. To this effect, egonomy as a tool of egocracy and tyranny should be discerned in the projections and fronting of change of the party executives at all levels, and especially the removal of John Oyegun and his replacement by Adams Oshiomhole. And a quick move is incumbent on calming heat-ups and to safeguard the credibility of Chief Ahmed Adekunle Bola Tinubu's reconciliation ventures round the State.