Don't Choke The Life Out Of What You Love By Focusing On Money!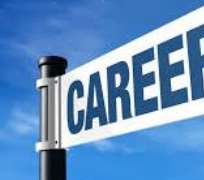 A lot of us choose careers that don't pay. We find ourselves in situations where we can't make the next move for fear of what this wicked, cruel world may present.
Sometimes, the money is great but job satisfaction is zero. Or the job satisfaction and working condition is right but the pay is just not enough. It could be a hybrid of the two, good pay, job satisfaction is right but career development is impeded. You just feel stagnant and can't move forward. Whatever the case, you are in a career that just isn't paying.
Career decisions are mostly influenced by passion and a desire to replicate our unique experiences or emulate the careers of others. You may want to be a doctor following a tragic occurrence that you helplessly couldn't avoid. You also could choose to be an accountant because every member of your family is one. It could also be a career influenced by an innate talent. No matter the influences, the world today places realities that must be taken into consideration before you decide what career path to follow.
It is important to weigh your taste and desires against your financial and mental requirements when deciding which career path to follow. What exactly do you want in life? Do you want to be rich? Poor? Or just happy and content with what you earn? Are you self-motivated and very career minded? Then certainly, the requirements for each career path differ in their sacrifices and expectations.
If you choose a career because it is the only option or probably because that is what everyone is doing, then surely, you don't expect to grow rapidly. There is nothing radical enough to make you indispensable. Agreed, there may be success but no innovation.
To be in charge of your future, then you must be self-motivated and innovative. Both require bravery.
It should be noted that, you do not have to practice what you studied before you can make headway. And who says there are career paths cast in stone for every course of study? I think we just need to think outside the box and dare to be different!
If you can get paid a 'decent' living wage for doing what you love, go for it! We wouldn't have teachers, social workers, or pastors if people didn't follow this line of thinking." I also said to myself, "Money isn't everything, and if you have to be miserable for 10 hours/day just to make a few extra money, it probably isn't worth it."
Do what you love, and if the pay isn't great, lower your standard of living to match your pay. You can't determine your standard of living apart from your income. In other words, LIVE WITHIN (or actually below) YOUR MEANS! This is true no matter what your income turns out to be.
However, for many there is little to no career opportunity in what they "love". In that case, find a balance. Do something you like, and if it doesn't pay enough to maintain your desired standard of living, try to make a few bucks from what you love. PLEASE, don't choke the life out of what you love by focusing on money, but maybe you can be a consultant in that area or start a blog giving advice about it.
Ultimately, we should be content with whatever financial/work situation in which we find ourselves. In the words of the Apostle Paul: "Not that I speak from want, for I have learned to be content in whatever circumstances I am. I know how to get along with humble means, and I also know how to live in prosperity; in any and every circumstance I have learned the secret of being filled and going hungry, both of having abundance and suffering need. I can do all things through Him who strengthens me." - Philippians 4:11-13.
Disclaimer:

"The views/contents expressed in this article are the sole responsibility of

Adeogun kayode

and do not necessarily reflect those of The Nigerian Voice. The Nigerian Voice will not be responsible or liable for any inaccurate or incorrect statements contained in this article."