Demand accountability from elected leaders Amaech tells Nigerians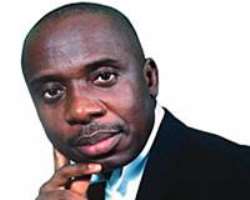 Rotimi Amaechi
RIVERS State Governor Chibuike Amaechi ,monday said  there is urgent need  for Nigerians to demand accountable stewardship from their elected representatives.
Amaechi said as a matter of policy, the state government had made it clear for people to ask their leaders questions on the work for which they were elected to do.
The Governor who spoke at a dinner for the visiting Foreign Service Academy  said: "Leaders are elected to serve and not to present themselves as lords or masters over the masses, whose mandate they hold.
"Accountable stewardship is something that every Nigerian, especially the elite must begin to demand as a matter of right because you cannot pay the kind of taxes that you pay, and no one tells you what they do with the money."
 Amaechi , who was represented by Information commissioner Ibn Semenitari  said he believed that votes must begin to count so as to make elections credible in the country, adding: "It can happen when people decide to choose leaders that can be accessible to them, and be ready to ask questions.
"People should stop singing praises of leaders for fulfilling their legitimate obligations. The elite should blaze the trail for a revolution to change the nation's electoral system, by speaking out because the poor cannot champion the cause."
Responding, the leader of the team, Ambassador Chigozie Obi-Nnadozie, said they were impressed with what they saw in Port Harcourt in the three days  they toured the state, adding that they would leave with a fond memory of the city.
"Port Harcourt has changed for the better," he said.