What Does The Colour Red Symbolise In Our Uganda Cultures?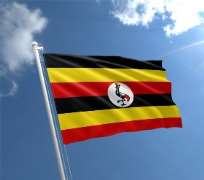 Friends, first of all, I think it was a mistake by the 'TOGIKWATAKO' team( i.e. those against the removal of presidential age limits) to stop donning in red as soon as the limits were removed. It exposed them as clueless, plan-less and lacking foresight. We all knew that the limits were going to be removed but they should have had plan B, and among those would have been continued display of red in all their occasions to symbolise that the struggle is still on. MPs like Ibrahim Nganda Ssemujju, Nabilah Naggayi Sempala,Winnie Kiiza and Hajji Latifu Ssebagala actually looked at their smartest in red. Hon.Kiiza being a bit light skinned, the red top matched perfectly with her. She just has to find a new hair style because that 'bob' one didn't look nice on her. It hides her beauty. I could say the same with sister Nabillah and her 'too much hair' style. I think a pixie(Long in the front and top, super-short in the back, faded on the sides ) suits Nabilah best because of the shape of her face. Hon.Mp Bakireke Nambooze could do with a new hair style- 'kawalata'(no hair at all) for protesting purposes, and a red top everyday. Actually, It's likely to suit her more than the current one of short hair cut.
Secondly, I would love to know what the colour red symbolises in different cultures in Uganda. For some reason, several tribes in the northern and eastern Uganda like that colour very much. I don't know whether this comes from a background of supporting UPC for a long time when Obote was president. Red is UPC's party colour.
Yes, I know, China is so far away,but apparently in Chinese traditional culture:"Red, corresponding with fire, symbolises good fortune and joy. Red is found everywhere during Chinese New Year and other holidays and family gatherings. A red envelope is a monetary gift which is given in Chinese society during holiday or special occasions. The red colour of the packet symbolises good luck. Red is strictly forbidden at funerals as it is a traditionally symbolic colour of happiness.''
It started off with the French revolution who used red as their colour (blood?). The Bolsheviks took that colour as their symbol when Lenin was revolting against the Russians, and their white army. So red became the colour of communism.When China had its' revolution, it had a red side too - the side that won was communist and thus red. So, red is both a symbol of luck and one of communism in China. I believe the use of white for monarchists also dates back to that period as it was the colour associated with the French monarchy. Red and blue were the colours of the city of Paris, and IIRC, red symbolises the blood of Saint Denis who was decapitated on Montmartre ("mons martyrium") and the tricolore represents the blue and white bounding and therefore controlling the white on each site.Red flags were also used by the revolutionaries in 1848 and by the Paris Commune in 1871. History is fascinating, and yes! It is very important to learn about history.Otherwise, the bad stuff keeps repeating itself.
In USA, red/black was indicative of a prostitute in the past. But recently, It seems to me that red has been more of a power colour in the US, e.g., men wear red neckties to work. Most American presidents now wear red ties so one can tell them apart. While in Spain, red/black is also seen in female costume. Whether there is some history of it being related to something, I don't know offhand
Red can be many things, but it is also thought of as the colour of passion. A lot of women prefer to decorate themselves in sexy red underpants on special occasions with their partners. It turns some men into real tigers on their way to opening the real 'fruit basket'. 'Yellow' underpants are definitely a turn off. It has also become a tradition for some people to wear red on Valentine's day. And of course Santa Claus wears red, for some reason.
*Abbey Kibirige Semuwemba*
Stalk my blog at: http://semuwemba.worldpress.com
"Men in authority will always think that criticism of their policies is dangerous. They will always equate their policies with patriotism, and find criticism subversive." - Henry Steele Commager 1902-98