This Is Why Facebook Is Now Boring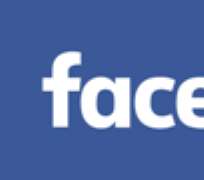 Its a fact that Facebook is riddled with fake accounts. It admits that up to 270 million users are fake accounts but I think Facebook is making a meal out of this.There're times when its necessary to be 'fake' to sail through dangerous political storms. 'Fake' exists in everything and I'm a supporter of good 'fake'.i.e. fake whose end results are seen bringing positive changes to the world.
Even the Luwero Bush men had to use fake passports to travel around the world to avoid detection by Obote agents. Gen. Caleb Akwandanaho(Museveni's brother) is still using his fake name of Salim Saleh. Most activists prefer to use a nym online to avoid detection by their oppressive governments or anybody, and I think Facebook is making this difficult. Some people would not feel free to discuss their experiences if they used their real names and pictures, and
Facebook seems to demand that a real picture is sent to them at their offices though they don't demand real names. I'm totally sure that they now have Tom Okwalinga's real picture and location as its difficult to send them a fake picture. They've got software to verify pictures and locations where messages are being sent. You can only send a fake picture of someone whose picture has never been online.
As a result, Facebook has become so boring recently because we only read personal stuff from users using their real accounts. There's no mystery in what people are posting. Groups too are becoming boring and less active. Mark Zuckerberg needs to do something about it urgently. If he gets another competitor, and It will happen soon, Facebook will start getting weaker.
Google doesn't demand real pictures and names, and If Facebook aren't careful, they may lose some of their active users to other social networks soon. However,for reasons unknown, Facebook do reject some pseudonyms, including a perfectly inoffensive and non-humorous one.
The danger of Facebook is that they do their damnedest to trick you into opening yourself up to all sorts of privacy abuse. And if you're smart enough to not fall for it, they try to get your less-savvy friends to do it for you.
*Abbey Kibirige Semuwemba*
Stalk my blog at: http://semuwemba.worldpress.com
"Men in authority will always think that criticism of their policies is dangerous. They will always equate their policies with patriotism, and find criticism subversive." - Henry Steele Commager 1902-98