#hatespeechbill: The Law Of Boomerang Respects No One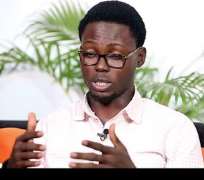 Nigeria is speedily sliding into a democratic dictatorship. All indices right now are working against the sustenance of democratic principles in the country. In a democratic dictatorship, public opinion is irrelevant. The democratically elected leader calls the shots at all times, regardless of whether the people are in support or not. Unfortunately, this is the situation in Nigeria, and those who are engineering this barbaric, out-of-fashion style of governance are in control of the aces – they are the anchors of the ship, hence, dictate where the ship goes, albeit in favor of their egoistic individualism.
In any thriving democracy, public opinion is sacrosanct. Even from time immemorial, political leaders, coup-plotters, and anyone who is desirous of power are always on the lookout for when the pendulum of public opinion would swing in their favor, and the smart ones are always quick to seize the opportunity. But, a democratic society where little or no consideration is given to public opinion is unfit for the appellation. For it is often true that any society without a functioning social capital is susceptible to being impugned by a bunch of shallow, confused mortals.
Recently, a legislative bill seeking to hang purveyors of hate speech upon conviction was sponsored on the floor of the Senate. The bill, which was sponsored by Senator Aliyu Sabi (APC, Niger State), says: Any person found guilty of any form of hate speech that results in the death of another person shall die by hanging upon conviction. Surely, this begs some serious questions: (1) What is Hate Speech? (2) Should Purveyors of Hate Speech be put to death? (3) Who decides if a particular expression is Hate Speech? These questions certainly cannot be answered absentmindedly.
Firstly, Hate Speech is any derogatory speech from one person or a group of persons, to another person or group of persons, on the basis of their race, religion, ethnic background, sexual orientation, disability, or gender. Equally, it is important to understand the meaning of Dangerous Speech, which is often confused with Hate Speech. Dangerous Speech is any speech that incites a person or group of persons to condone or participate in violence against another person or group of persons.
Secondly, we cannot yank off the head merely to cure a headache. Death by hanging is certainly not going to end Hate Speech in Nigeria. If history has taught us anything, it is the fact that this extreme measure will only fuel Hate Speech the more, which could ultimately metamorphose into Dangerous Speech.
Thirdly, I ask, who decides if an expression is hate speech? Nigerians in positions of authority and politicians generally have demonstrated, again and again, that power is nothing to them if they cannot abuse it. We have constantly seen, how people in these positions unfeelingly embark on a mission of vendetta, to settle old grudges with their political rivals, or people who supposedly bruised their ego.
Further, we have seen how continuous disregard for details by Nigerian leaders has repeatedly and increasingly created problems, rather than solutions in the country. Between June and December 2016, Center for Information Technology and Development (CITAD), a research-based institution in Nigeria, captured 6258 items of Hate and Dangerous Speech. CITAD noted, that while over 82% of the hate and dangerous speech items were in response to statements made by others, religious and ethnicity constitute more than 80% of the data captured. Rightly so, the problems of national identity and religion have been perennial in our national history because some viciously egoistic mortals have dedicated their life, resources, and patrimony to polarizing Nigerians with those primitive narratives, simply to perpetuate evil and individually or esoterically aggregate our commonwealth.
In addition to religious-based and ethnic-based hate speech, there are other causes of hate speech like Poverty, lamentable economy, highhandedness and opacity in government, perceived marginalization, Politically Discontent Persons (PDPs), Injustice, Political Vendetta, Wrong approach by government to resolving communal crises such as the Shia conflict, Herdsmen/Farmers crisis, etc. All of these are reasons for the articulation and spread of hate-filled messages. It is, therefore, myopic, lazy, incompetent, insensitive, and grossly offensive for any lawmaker to think that proffering a superficial, extreme, and most likely diversionary 'solution' of hanging people for hate speech would solve the deep-rooted crisis of vitriolic and incendiary speeches in the country.
It is unfortunate, that our lawmakers do not even know, or perhaps care less, about drawing the lines between muzzling freedom of speech and curbing hate speech. Even more unfortunate is the fact that leaders in Nigeria are too lazy to do great work. Instead, they think lazily and work shoddily. On this perspective, the masses, the church, and the press stand at a great disadvantage if this lethal piece of legislation become law.
Important to note, however, that this is not the first time the 8th National Assembly, president Buhari's administration, and members of the APC would come up with something ludicrous. As a matter of fact, there had been many attempts, but let's look at a few together. In 2015, Senator Bala Ibn Na'Allah (APC, Kebbi South), sponsored the Frivolous petitions (Prohibition, etc) bill, otherwise known as the anti-social media bill. But for public outcry and denunciation, the bill was thrown into the bin. Similarly, in July 2017, Minister of Information and Culture, Mr. Lai Mohammed, openly declared his anti-fake news army to counter any perceived fake news on the social media. The ruse behind the move was uncovered and the fake news army literally crashed. Again, in 2017, the Federal Government declared hate speech as terrorism. However, Nigerians did not take it lightly. Even so, towards the end of 2017, the military warned that it would start monitoring the social media - another move allegedly to curb hate speech which did not succeed because the people resisted it. It is therefore unsurprising that this ignominious bill was proposed on the floor of the Red Chamber. As a matter of fact, anyone who has been following the consistent display of dictatorship tendencies in the Buhari-led administration would have predicted this insalubrious bill. What baffles me, however, is how the same people - members of the ruling political party (APC), who campaigned virally using largely hate speeches, are now hell-bent on shushing the people.
You may cast your mind back to seven years ago when someone made a vitriolic comment about the dog and the baboon being soaked in blood. In his words, he said; "They either conduct a free and fair election or they go a very disgraceful way. If what happened in 2011 should happen again in 2015, by the grace of God, the dog, and the baboon would all be soaked in blood." He was never condemned to death, instead, he got all kinds of ridiculous rationalization from people who share the same IQ with him. The same person is now in the saddle and suddenly, they want to hang people to death. Surely, the law of boomerang respects no one. The consequence of unhealthy politics is lethal to our society and democracy.
While it is true that the Nigerian people must be more cautious with their speeches, it is also expedient for the government to step up to the plate and begin to perform. The nub of hate and dangerous speech in Nigeria is the disgruntlement of the people with leadership across the country. Leaders are to be emulated and followed. Leaders ought to be problem solvers. But the reverse is the case in Nigeria.
According to John Stuart Mill, the right action is always the one that provides the greatest good for the greatest number of people. We must ask ourselves; does this proposed bill provide the greatest good for the greatest number of people? Because, quite frankly, to solve any problem, one must be ready to interrogate the origin of the problem, the triggers or activators of such problem, its impact on the society, the principal characters in the problem and their way of life, the different approach employed by convergent thinkers in the past to solve such problem, and finally, the strategies we can employ to solve such problem with a perspicacious understanding of our society.
At this point in our national history, our leaders need not be concerned with cosmetic remedies but long-lasting ones. For the nation to overcome hate speech, we must first attack the source of hate speech – the ever-growing disenchantment of the people towards government. For instance, the flagrant abuse of human rights in different quarters of the country has escalated hate speech across the nation. One graphic way to typify this would be the conflict between the Nigerian state and the Shi'ite Movement. It has been more than two years since the Leader of the Shi'ite Muslims in Nigeria, Sheikh El Zakzaky has been unlawfully detained incommunicado. His followers who have chosen to exercise their fundamental human right to protest have been attacked by the state's instruments of repression on several occasions. What's worse, the government has constantly flouted court rulings ordering the release of Sheikh El Zakzaky. It is almost impossible to be moderate with your expressions whilst expressing your grief in this kind of situation. Similarly, the present administration has failed to exhibit the required sympathy and will in fighting the scourges of terrorism and kidnapping in different parts of the country, and the northern regions in particular. Certainly, the victims of these dreadful acts would not sing the praise of government either. In summary, the government cannot expect a people who are disenchanted with its cluelessness to be modest in their expressions. For injustice, hardship, and insecurity always breed aggression.
In conclusion, therefore, the national assembly must understand that punishing people by death for the articulation and spread of hate speech is like using pain-killers to kill cancer. It is merely superficial. The lawmakers must isolate their selfish interest from their national duty of making laws that will solve problems in the country. They must desist from trying to solve problems superficially and begin to look deeper for sustainable and lasting outlooks. It is important, for Senator Sabi and other lawmakers, to understand that insofar as they continue to come up with palliative measures instead of lasting ones, our problems will never go away. And like the previous ones, this dangerous bill will be thrown into the trash can because the Nigerian people will certainly resist it.
You may reach Adebayo Raphael, National Publicity Secretary of OurMumuDonDo Movement on Twitter via @Adebayoraph or email: [email protected]
Disclaimer:

"The views/contents expressed in this article are the sole responsibility of

Adebayo Raphael

and do not necessarily reflect those of The Nigerian Voice. The Nigerian Voice will not be responsible or liable for any inaccurate or incorrect statements contained in this article."