YALI Nigeria Cohort 4 Participants Introduced To Design Thinking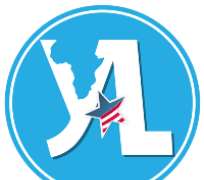 Some participants of the Young Africa Leader Initiative (YALI) Regional leadership training, cohort 4 have undergone a design thinking session aimed at exposing them to the Design Thinking toolkit. The participants drawn from 9 different West African Countries are undergoing a 3 weeks onsite training at the Administrative Staff College of Nigeria – ASCON in Topo Badagry, Lagos, Nigeria as part of the YALI leadership training program.
Design Thinking is a problem solving approach used by organizations and individuals to develop products and services that are user centered. Participants of the session were exposed to how they can apply design thinking to their various tract areas: Entrepreneurship, Public Policy & Management and Civic Society.
Some participants had this to say about Design Thinking after their sessions:
" Design Thinking is empathize to its user and that is what gets to me , the developer thinks like the user and makes products the user needs rather than want" Oluwarotimi Akingbenin from Nigeria stated after the session.
Eugene Odoi from Ghana also had this to say "I like the uniqueness of Design Thinking is amazing: it can be applied to several fields"
One of the Participants who attended the session, Odeyola Clementina pledged to learn more about Design Thinking and use it in her future activities.
The Design Thinking session were facilitated by Dumebi Iwuchukwu from a Nigeria and Nathaniel Alpha, a digital Innovator and member of the Design Thinking Ghana group.