BBC Hausa launches new mobile app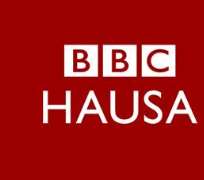 BBC Hausa news headlines and radio programmes are now available globally via the free BBC Hausa App. Launched by BBC World Service and AudioNow the app can be accessed on mobile phones and tablets. It is available through the Google Play and Apple App stores.
The light-touch BBC Hausa App provides free radio programmes globally through an audio player, or via a standard-rate telephone call in selected territories.
The app takes callers to BBC Hausa radio content via a standard rate telephone number* using Interactive Voice Response (IVR) technology. This feature is available in Nigeria, UK, US and Italy.
Users can also play BBC Hausa radio programmes using the in-app audio player. This gives the choice of listening via the IVR or streaming the content, while using the least possible amount of mobile data.
Top news headlines and summaries from bbc.com/hausa are also available to read. Additionally, by clicking on the summary, users are taken to the website where they can view the latest stories in full.
Simon Kendall, BBC World Service Business Development Director, says: "The BBC wants to connect with audiences on devices and platforms that provide the most convenient access to our content. The launch of the BBC Hausa App will help us reach Hausa communities living all over the world."
BBC Hausa Editor Jimeh Saleh says: "We know a lot of our audience and young people now use their mobile phones and apps on a daily basis and for accessing news. We are excited that the BBC Hausa App will allow users to enjoy our content at their own convenience and on the platform they are most familiar with."
AudioNow is a US-based company, building targeted, in-language phone services and apps for broadcasters.
"We are delighted to develop an app for the BBC Hausa service, expanding reach and connectivity for popular BBC programming to Hausa listeners in Africa and abroad," said Alexandra Moe, VP of Strategic Partnerships at AudioNow.
BBC Hausa celebrated its 60th anniversary in 2017 and has evolved from a radio service to a broadcaster offering a breadth of multimedia content. BBC Hausa reaches 27 million people on a weekly basis, providing radio, TV and online content in West Africa and to diaspora audiences. BBC Hausa is on Instagram , Twitter , Facebook , Google+ and Youtube . BBC Hausa is part of the BBC World Service.
*A visual and audio prompt is given before the first phone call is made, to ensure listeners are aware of any costs they may incur. Users are recommended to check call charges with their service provider.