Chevelyns Care Foundation - The Netherlands, To Build Vocational/technical Schools For The Widows In Enugu State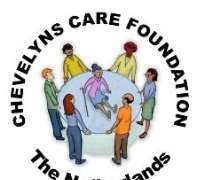 Chevelyns Care Foundation-The Netherlands, a non-Governmental organization that focuses on: - combating domestic violence, facilitating women education, promoting and setting up women's Vocational/Technical institutes and caring for widows is organizing a one-day Seminar on Women Empowerment with the Theme: "Widows Sustainability and Transformation" aimed at ameliorating the suffering of widows by focusing on such other alternatives like skill acquisition that has the potential of empowering Widows for poverty alleviation and self-sustainability.
This event will take place on Friday, 9thMarch, 2018 at Hard Breaks Hotels, No 26 Umuezebi Street off New Haven Enugu from 12:00pm to 18: 00pm.
Special Guest of Honour is the The Ambassador of the Federal Republic of Nigeria in The Kingdom of The Netherlands & Permanent Representative to the Organization for the prohibition of Chemical Weapon(OPCW), His Excellency, MR. OJI N. NGOFA.
This project is aimed at empowering widows in Nigeria, with Enugu State as a Pilot Plant by building Vocational/Technical Institutes where the Widows will learn different Technical/Vocational skills to be able to sustain themselves, take care of their children and contribute meaningfully to their Community.
According to CEO Chevelyns Care Foundation, Chief Lady Evelyn Azih, who also is the President, Nigerian National Association-The Netherlands(NNA-NL), the project will not only create self-employment but will equip Widows to be independent, change their mindsets and help channel their energy into acquiring more trainings to be the best in their chosen fields. This, she said is essential to building a stronger economy, and achieving internationally agreed goals for development and sustainability.
Chevelyns Care Foundation is set to empower 150 Widows picked randomly from 9 out of the 17 Local Government Areas in Enugu State. These Widows have been categorized according to their fields of interest. Some have chosen to go into farming, some want to do petty trading while the majority will go into skills acquisition training and the younger ones will be offered scholarships to complete their Education. She explained that her expectation is to raise funds from well-meaning Nigerians and with little assistance from the government, to acquire about six plots of land on which to build the Women Vocational institute within Enugu metropolis. This project when completed shall include an administrative block, skill acquisition center, Library, Laboratory, hostels, and a multipurpose hall/event center. The idea is that the center should be able to generate some revenue for its maintenance.
The Chief Executive Officer of the Foundation cried that Nigeria is socially and economically sick and need urgent intervention. Citizens accuse the Government of bad governance and corruption. Children accuse parents as the cause of their pitiable conditions, Mothers accuse fathers and vice versa. Neighbors accuse one another for witch hunting. There is confusion, blame and hatred everywhere in Nigeria. She pointed out that the problem of unemployment and poverty can be solved if we join hands together to rebuild our economy because we have the best doctors, Lawyers, Engineers etc abroad. It is time for all Professionals living abroad to engage in Technology/knowledge transfer as a means to rebuilding the Nigerian economy. She urged Nigerians to move from brain drain to brain gain. She equally called on all Nigerian Pastors, Priests, and Imams, to start converting the hecters of land they have acquired into building industries, health care Centres, and Technical/ Vocational Institutes. She called on Federal Government through the Ministry of Education to change the school curriculum. Students should be taught technical and vocational courses right from the junior secondary school level. There should be a shift from the present system which focuses on theories that result to having Engineers that cannot build roads, neither construct rails nor manufacture vehicles just to mention but a few. According to her, Nigerians can collectively make new decisions today that will change the future and that of the unborn children. She advised that people should take responsibility for their future by embracing Technical Education as a way to providing self -employment.
As a Technology Incubation expert, she has plans to build Vocational Institutes in all states of the federation which will also house businesses for Women whom she referred to as nation builders. She pointed out that the challenge Nigerians face right now are the building blocks of their character for the future and encouraged all to work together in providing the career ladder of opportunities for individuals as we respond to one another's need. She called on well-meaning Nigerians to join hands in giving widows knowledge , skills , values , beliefs , hope, dignity and habits . This will in turn give them self-confident, and develop their abilities to think, analyze, and judge and be independent. This she said will equally change Widows mindset and channel their energy into acquiring more trainings to become the best in their chosen field. This is essential to building a stronger economy, and achieving internationally agreed goals for development and sustainability.