Anambra State is number 1 in drug peddling in Nigeria: NDLEA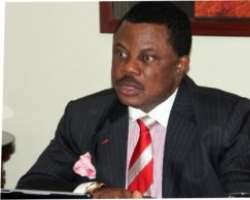 The National Drug Law Enforcement Agency (NDLEA) has labelled Anambra State the leading state in drug peddling, abuse and misuse in the country.
Addressing journalists in Awka, the Public Relations Officer (PRO) of NDLEA in Anambra State Command, Mr. Charles Efosa Odigie, said that drug barons in Anambra State trade mainly on Methamphetamine, Heroin, Cocaine, Marijuana, cannabis, as well as some other drugs which are being abused today like Tramadol, etc.
He said that there are other drugs like cough syrups with codeine which are legally acceptable are also in the list of abused drugs in the state.
According to Odigie, the Codeine content in cough syrup causes serious drowsiness adding that when overdosed, it can lead to health crisis.
His words: "Anambra State is the leading state when it comes to drug abuse, and we have been doing our best to reduce the scourge to the barest minimum.
"Only recently, we discovered and destroyed lands where Methamphetamine was produced. Again, we made a big seizure of Methamphetamine, which is regarded as the most potent drug in the world. This dangerous drug is produced in some parts of Anambra.
"We are teaming up with Umunachi community in the state to fight the scourge. They have been calling us for raid at the hideouts of the peddlers."
Odigie said that a big seizure was recently made in the community regretting that they could not arrest the syndicate during the raid.
He urged other communities in the state to emulate Umunnachi town by reporting anybody suspected of peddling drugs in their community.
He added: "We shall be very grateful because these people doing it are members of our communities. They are not spirits; so we can fight them to standstill.
"As a body, we are doing our best; the state government under Governor Willie Obiano, is also doing its best to assist us in this fight."
The NDLEA image maker in the state further said that the Anambra State Government had assisted the state command of the NDLEA with vehicles, money and motorcycles to enable them carry out their assignments successfully.
While advising youths to stay off drug abuse describing it as dangerous, he commended the Anambra State Commander of the NDLEA, Mr. Sule Momodu, for his strides and sleepless nights in making sure that drug abuse is drastically managed in Anambra (News Express).