2019: Everyone Wantsto Be President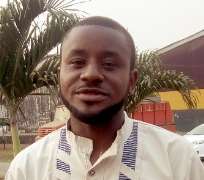 The 2019 presidential elections is less than a year away, there is high anticipation, more than ever the citizens want to participate- some want to vote in the right leaders, and the rest want to be president. Everyone wants to be president as if to say the myriad ofproblems plaguing this country start and end at the presidency. No one is talking about going to the national assembly to question and correct some legislative abnormalities. It is almost a consensus that there are some defects with our laws, surprisingly none of the new political entrants are interested in that.
As at the last count, 12 politicians had declared their intentions to run for the office of the president of Nigeria under various political parties, while some are yet to reveal which political platform they will be running on. Amongst those that have declared their parties, KOWA party leads with four aspirants which includes a retired Professor of French and Applied Linguistics, Prof. OluremiSonaiya (who happened to be party's flag bearer and the only female presidential candidate in the 2015 elections). A former country-director of DFID-UK, AdeshinaFagbenro-Byron, is also in the race to clinch KOWA Party's presidential ticket. Both OluremiSonaiya and ShinaFagbenro will have a Nollywood Veteran, theatre practitioner and farmer, Ayo Cyril Lijadu, and Alhaji Dan-China, a businessman and farmer, from Borno state to contend with.
Following closely behind is the PDP with three aspirants so far. These include the present governor of Ekiti state, MrAyodeleFayose, former governor of Jigawa state, AlhajiSuleLamido and not forgetting the perennial presidential hopeful,AlhajiAtikuAbubakar. Meanwhile, Ibrahim Dakwambo and Ahmed Makarfi are being rumored to be interested in the presidency too.
Others who have indicated interests to contest include, FelaDurotoye under ANN Party, MrsOlufunmilayoAdesanya-Davies, AdamuGarba, Ex-CBN deputy governor and political economist, Kingsley Moghalu, and OmoyeleSowore, the publisher of Sahara Reporters.
All theaforementioned aspirants have boasted to possess the requisite expertise, knowledge and skill to save Nigeria from the precipice of self destruct, to untagle Nigeria from the tight wrap of corruption, to chatter a new course for the country, etc.
I have come to see that the professionals and technocrats who have joined the race either do not appreciate the enormous task or personal egos does not allow them see them, or are not being serious, or it is the combination of all of the above.
The ultimate goal is to have a better Nigeria where institutions are stronger than men, where justice systems guarantees justice for every citizen irrespective of political, religious and tribal affliations, where things work for the general good and welfare of the citizens. The chief objective is to move Nigeria away from the system of kakistocracy to a system of meritocracy; where only the best, the fit, the competent will be in positions of authority. The aim shouldn't be about becoming a president!
Pre-2015 elections, 5 political parties came together and formed a merger with the sole objective of removing the PDP and Goodluck Jonathan from power. They succeeded and this was because they found a unity of purpose and identified a common enemy- the PDP. These oppositions parties realized earlier on that the only way to usurp power from the PDP was to form a coalition and fight together as a unit. These people who replaced the PDP are no better than the PDP; in fact, about half of them were former members of PDP.
These people that replaced the PDP, we later realized, alas were no different from the PDP we just voted out. The corruption, mismanagement, plundering of national wealth, insecurity, deterioration of the economy, falling quality of education, injustice, impunity, corruption, etc continued unabated and in some cases reaching no new heights.
Long before the merger of the APC that replaced the PDP, it was clear to the discerning mind that that was about the only the only thing to do to ensure victory. It is not different now as it is even now a more arduous task to replace the current status quo. In fact unity, genuine, commitment and sustained intent of purpose is very crucial and of urgent necessity.
If the self-aggrandizing politicians could come together in unity for selfish ambitions, it beats me why the experts, professionals and technocrats coming in now cannot come together under one umbrella in unity of purpose and a common goal- which is to save Nigeria. A wise man said these "presidential wannabes" are most egocentric and are either unwilling to learn from past experiences are not interested in being part of the solution.
We shouldn't kid ourselves, if the professionals and technocrats turned politicians cannot collaborate and work with the same synergy to channel their energy, finances and resources to dispel the established corrupt politicians, we will continue to have the same very politicians we are trying to remove continue to rule Nigeria in the many years to come and until we may get to the time when Nigeria will be no more.
I suppose that these new players are not in the race for selfish goals and desires, if they are true to their gospel they would understand the need to join forces with others. I read the declaration of FelaDurotoye and I was convinced his ideals resonates with that of KOWA Party and ANRP, somehow he decides to join a new political party called the Alliance for New Nigeria party. I wonder if these newcomers really want to be president or just bear the title of "Former Presidential Candidate".
In the coming weeks and months, we would be seeing more people presenting themselves forward for elections into the presidency. But until the right thing is done, APC and PDP will continue to be the alternative we despise but can't dispose of.
VICTOR TERHEMBA Is a talent manager, political and social commentator. [email protected]
@VictorTerhemba
Disclaimer:

"The views/contents expressed in this article are the sole responsibility of

VICTOR TERHEMBA

and do not necessarily reflect those of The Nigerian Voice. The Nigerian Voice will not be responsible or liable for any inaccurate or incorrect statements contained in this article."