UNDERDOG STATUS GOOD FOR NIGERIA – OKOCHA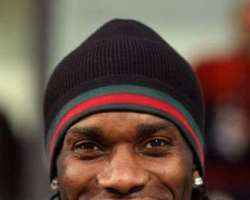 JJ Okocha
Former Super Eagles captain, Austin Okocha, is not concerned that Nigeria has not been considered as one of the African countries that will surprise the world in South Africa.
Speaking at a ceremony organised to celebrate African football legends in South Africa on Tuesday, Okocha said Nigeria would profit greatly from being regarded as one of the World Cup underdogs.
He said, 'It is good that the world is not looking at our side as favourite to reach the next stage. It takes the pressure away from the players.
'When you are not considered to be great, it gives you the liberty to do things the way you know it. Sometimes it works for you. I believe it will work for the Super Eagles.'
The former Bolton captain also urged the Eagles to show on Saturday they are a good side by getting a good result in the match against Argentina.
According to him, Nigeria stands a chance of making the next round like any other big team in South Africa.
He said, 'We no longer have anything to lose. We have played Argentina twice at the World Cup and lost. We should go for the better result this time.'