SDP Repositioned To Takeover Delta, Presidency, Says Amb. Idawene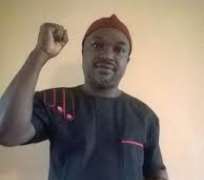 Ahead of the 2019 general elections, chairman of Delta State Social Democratic Party (SDP), Ambassador Oke Idawene, has asserted that his party is being reposition to take over Delta State and the country in general.
Arising from an enlarged state executive meeting over the weekend, the state chairman of the party said the essence of the meeting was to re-strategize and make the party more formidable to take over power from the ruling Peoples' Democratic Party (PDP) in the state level and the All Progressives Congress at the national level.
The highest decision making organ of the party also inaugurated the new executives of Ukwuani local government council following the expiration of the past executives.
"The executives that were there before, their tenure has expired and the young man that was there before contested local government election and we have to reorganize the party at the Ukwuani local government to position it for the coming election".
He said the new executives stand to conduct the party affairs at the council area for the next election "and even beyond".
Chief Joseph Ekeli and Mr Emikpe Anthony Chibueze are chairman and secretary respectively.
He expressed hope that the member representing Uvwie local government area at the Delta State House of Assembly (DTHA) Efe Ofobruku, who defected to the PDP few weeks ago from SDP would return, "he is still part of the party, we are still friends and we know he will come back", he said.