BBC Somali asks President Farmajo your questions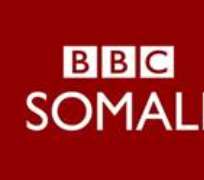 It has been one year since Somalia elected Mohamed Abdullahi Mohamed Farmajo as their new president and BBC Somali will be marking the occasion with an exclusive interview with the president. For the first time, listeners and viewers can submit their questions and BBC Somali will present them to the president. The special programme can be heard at 1400GMT on Thursday 8th February, which is exactly 1 year to the day when the president was elected by Somali MPs.
The interview will take place alongside a debate about the achievements and challenges of the first year in office. The views of the public themselves will also be heard – including from people who in February 2017 were celebrating the election of Farmajo. This will be on BBC Somali radio and the BBC Somali Facebook page from 1400GMT as we as well on four TV partner stations (SBC, Horn Cable TV, Kalsan TV and Star TV). It can also be heard following the broadcast online here .
Abdullahi Abdi, Editor, BBC Somali Service says "The election of Mohamed Abdullahi Mohamed Farmajo was a milestone in Somali politics. There was celebratory gunfire and jubilations across Mogadishu. This will be an opportunity to find out whether the situation remains the same, and speak directly to the president about the Somali people's concerns on his leadership"