The "Fulani" Ravage: Salient Fallouts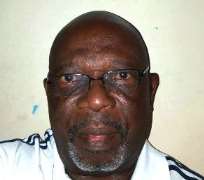 Preamble
Several well-developed essays, justified bitterness, alongside righteous anger and anxiety have been expressed on the massacre of (actually) an unknown number of Benue compatriots by purported Fulani herdsmen. Unfortunately, some social media posts have been too jejune and flippant for the sombre mood in which we are all embroiled and the serious discussions demanded by our present predicament. Surprisingly, the BSU-ASUU allowed some reprehensible posts to infiltrate its usually edifying WhatsAp platform. Therein, a couple of colleagues toyed with the idea of reprisals with "ancestral bow and arrow", with aboriginal invisible-man voodoo--which, by the way, is a Fulani specialty. No one should trifle with the real danger of ethnic decimation facing us.
My contribution is on an angle I consider fundamental to the understanding of the root cause of our jeopardy, and what to do. Let it be said: hell has been unleashed on Benue, is still being unleashed, and our folks are hanging on a precipice of terror. This thesis is in effect spiritual in nature, for which this reason, I lay it on very carefully, so that it is not misconstrued, does not offend many, or draw hasty flak from impatient souls.
Benue's Fear and Prayer
Our joint prayer is that the "Fulani" attacks be stopped; that authentic relief and reparation be urgently given the victims who are languishing in extreme trauma and trepidation; and that never again shall we encounter the Egyptians who have so fatally desecrated us. Call me faithless, if you like, but the prospect of trustable stoppage or closure of the attacks appears quite grim, for these reasons: firstly, as the 9th January requiem went on, fresh killing reportedly occurred in the same area; equally, on its 10 p.m. newscast of Jan. 15, Channels TV reported the killing of six persons again, at Guma, Logo, and also far away Okpokwu; secondly, till today, established Fulani groups remain unfettered in their barefaced boasts of further attacks--unless Benue's Anti-Open Grazing Law is repealed; thirdly, the NPF is incapable of self-protection, let alone shield our beleaguered, cowed, and hopeless and folks from the attackers' super arms and sabres.
Escalation
To compound our concern, last Saturday (13th Jan.) in Makurdi, two days after feared outbursts of revenge by agitated youths, pent-up venom boiled over like volcano lava. According to an e-news source, a Hausa or Fulani person had been killed in a car accident, leading to mayhem at three flashpoints--of killing, arson, car smashing, shop-looting, and other acts of destruction. In spite of an indefinite 6-6 curfew, our nights continually echoed with staccato shooting between opposing ethnic youth gangs and hapless police/soldiers, with the casualties shared. Makurdi was tense, residents fled, and family heads moved wives, children, and portable valuables to safer quarters. Thank God that, in the afternoon of Jan. 15th, Hausa elements trooped out for peace with the Tiv youth combatants. As I write, I hear relieved police sirens peeling triumphantly in celebration through town.
Of course, the three-day nightmare was a fallout of the restive Fulani situation. The enemy's (i.e. the devil's) game plan was, I think, to stoke the fire and brimstone of the crisis to a state-wide extensity; rein in our ever-ready, volatile Gboko city; and then, have an unavoidable State of Emergency clapped on "recalcitrant" Benue! With 2019 fast rumbling in, the downstream implications of such a total measure would have introduced more complexities into our feverish socio-political space.
Self-Defence?
We will opt for home-spun self-defence if Buhari fails to protect us against lethal Fulani arsenal, declared the Tiv Progressive Group (TPG) in an otherwise well-researched, well-considered, impartial, and compelling press statement. TPG should know that neither self-defence nor reprisal would be effective or feasible in this situation. A realistic mode of self-defence would be to keep praying, and to sustain the spate of social media outpouring of focussed, soundly argued articles, cogent, local and off-shore cry-outs, enlightened discussions, etc. Such measures should yield for us a breathing space in the face of the kamikaze tools of mass killing trained at us from yonder border. Right prayers with ceaseless protest and informed agitation engender hope, and whoever hopes never loses; for, hope always wins. Still, man does not, and cannot, live by hope alone. Action is mandatory, but only sensible, realistic, and positively-skewed action. I will be more concrete on this point under Way Forward.
Darts and Distractions
Not unexpectedly, interested parties and stakeholders with diverse motives have raised a few worrying issues connected to the attacks. The gravest is a media claim by one Prince Raymond Enero, National Coordinator of Middle Belt Conscience Group, that, "Ortom should be held responsible for the breakdown of law and order... which led to the [Fulani] killings." Enero alleged that, apart from the emergence of Benue's "Civilian JTF and Livestock Guards unconstitutionally armed" by Governor Ortom, the Fulani New Year invasion was a retaliation on "well-armed gangs that went on the offensive against herdsmen." Enero added that Ortom's oracle farm, like that of another named politician-farmer at Guma is protected by those guards. If these allegations are indeed true, would the audaciously outspoken Fulani megaphones not have corroborated same and capitalised on it? Notwithstanding, Governor Ortom ought to have promptly called a world press conference to personally acquit himself of these weighty and damaging allegations, not merely, as I learnt, instruct Mr. Agezua to issue one of those routine denials, and "rest" an accusation which carries a high damage quotient.
Another important circumstantial matter arising is that the 70-odd corpses darkly honoured last Thursday were not the pioneer victims of massive Fulani ethnic elimination in our Benue. Hence, some aggrieved Idomas faulted the Governor for not having publicised the earlier and more extensive demographic and material despoiling of Agatu district. Incidentally, but significantly, on his condolence tour of the ravaged terrain, Ortom mentioned the prospect of ceding Agatu land to Fulani herdsmen--but not conceivably on the basis of today's red-herring ranching law. Later, Engr. Abounu, Deputy Governor, tried hard to refute, rationalise, and/or renounce his principal's utterance, may be, on the behest after-thought of Oga at the top. No doubt, given the raw-wound mood of the occasion, Ortom's statement was a nasty, naive executive faux pas. Alas, he could not then have discerned the unspeakable spectacle of mass blood-letting already looming on the Benue horizon at large!
Ironically, Ortom's explicit intention to cede Agatu land foreshadowed the FGN 'cow colony' plan, for which Hon. Audu Ogbeh has been widely castigated back home especially. Regrettably, the clamour and chaos of the on-going Fulani nation-wide madness have denied most Nigerians the requisite conducive milieu to objectively enquire and comprehend the meanings and implications of cow colony and cow ranching. Any surprise then, that our embattled Governor does not now understand practically the same idea he had mooted at Agatu? As per my denotative gleanings, the Hon. Minister and His Excellency are, in essence, on the same semantic page, except that they have used different words or phrases for identical semantics, identical phenomenon! I think that this account somewhat exonerates our brother, the minister. So, if he does not stand acquitted, then, to be fair, Ortom should be joined in the continual chastisement of the former.
Be that as it may, at a time Benue should stand together as one, we should no longer allow necessary, open-minded discourse to degenerate into naked sentiments, off-putting divisiveness, ad hominem argument, and bandwagon stunts. To put paid to all those shenanigans, I strongly recommend that, very soon, the Governor invites bona fide stakeholders to dispassionately listen to a couple of experts educate us on cow colony as distinct from cow ranching.
Another ramification of our predicament is the hush-hush speculations on the absence from the memorial function, of not a few top-league Zone C political players like Okpokpowulu of Apa nation. Might the distinguished Senator have been "boning" over the First Citizen's unequal treatment of Benue's Fulani fatalities? Or, did he too need elucidation on Benue's ranching law, although a ranking member of the red-chamber? I hold brief for nobody whatsoever; but, I doubt if tribal prejudice is of any profit or benefit to the dead or living. Well, all chewed and digested, my Apa kinsmen and kinswomen should accept that the demonic operation at Guma and Logo was drummed up to the entire world, not because the victims were Ortom's kith and kin; or, because they were more Benue than the Agatu dead. It was purely because this attack was one too many, indeed, the last straw.... The "Fulani" spilling of human blood and physical destruction had reached a crescendo! Ortom had to create a platform from which to emphatically scream, "Enough is enough!"
Benue's Plight
The challenge confronting Benue does not call for any badmouthing of Benue Governor as a clueless agb'eru; or, of accusing Hon. Minister Audu Innocent Ogbeh of sell-out to uke. The only official with whom to be angry is Nigeria's siddon-look president whose frigidity is pitiable. He cannot help himself, talk less of another. He cannot respond to the clamorous demand of Nigerians for decisive action on many menacing national problems. Irrespective of the colossal powers at his disposal, he is tied, hands, legs, and mouth. He remains moribund, in spite of being accused of complicity in bloody Fulani effrontery. Nonetheless, it is childish to think he is so taciturn because he wants to spare his Fulani tribesmen. The truth is that he dares not tamper with the resurgence of Othman dan Hodio's grand, old agenda, the actual raison-d'être of the spate of "Fulani" terrorist routing of homesteads all over the country in recent years. To PMB's secret relief, the Jihadist imperative has secretly transmogrified into a pair of Abacha-type smoked glasses for him. For, left alone, "Buhari is unable to muster the political will to tackle [any] issue frontally and forcefully," according to Ray Ekpu. His inert stance is lubricated by the power-mad kinsmen with whom he saturated Aso Rock and other sensitive places right from the beginning. To these Fulani-Hausa Muslim hawks he has abdicated his incumbency, making himself redundant. Other devious smart alecks dutifully fooling Buhari in his self-inflicted purgatory are the pack of APC Governors who, about 24 hours after Benue's (and Nigeri's) black Thursday mindlessly herded themselves into the Villa to flatter him into committing electoral hara-kiri next year. The ambitions of those self-seekers overshadow the President's febrile mind, as seen in the APC's puerile response to Fr. Mbaka's prophecy that he better roll up his deduma and return to Daura. This is the same Mbaka who had foretold PMB's victory pover Jonathan months before the 2015 election, and became PMB's instant hero and regular consort (and, may be, a secret rosary recital partner?) This time round, he became a pariah to be publicly and shamelessly vilified.
Our Troubles: Background and Foreground
Historically, the end of times seems to have come upon the nations. The old world is in protracted labour toward the real change. The devil will yet incite his own to wreak much mind-boggling wickedness on humanity before the expected dawning of the new earth. The groundswell of the disintegration and befuddlement of life as well as life's agencies and infrastructures in Benue (and Nigeria) constitutes a massive fore-shock of the final pangs of that approaching new birth. Also, Benue) is taking the brunt of the moral and material crumbling of things due to our entrenched, self-imposed indigence; our rolling shit-hole, woodwork backwardness; and perpetual macro-betrayals by successive, largely dastard leadership. Our Benue is, and has been, a dunghill of thwarted destiny, loaded with portfolios of many rotted possibilities.
The Benue Paradox
The Benue paradox is that many are being equipped as arrow-heads in God's end-time world-wide Gospel campaign. It stands to reason that this place will not remain long as the messy, smelly armpit of Nigeria's body politic. Satan's heightened activities in our time indicate that abo k'Ocho (the hand of God) is about to reverse the ancient, satanic routing of Benue, Benue valley, and Nigeria. Then shall spring forth our awesome unbound season of refreshing--of genuine, Godly rule, well-being, righteousness, and its concomitants: prosperity, joy, peace, divine munificence, contentment, and other blessings!
The road, though, is narrow and rugged, like the one to heaven. The enemy, whose work and leisure is to kill, steal, and destroy, (John 10:10B) never sits and watches Israel prevail. That is why often awesome divine visitations are often preceded by his abortive interferences, the dearth of faith, self-defeat, obfuscation, attempted annihilation, etc. Otherwise, can you fathom, for example, how 21-century human beings could slaughter fellow humans and carve them up with panache, not even shuddering at encountering babies and full-term pregnancies? How unthinkable and heart-squashing!
The Spiritual Perspective
So, the Fulani phantom is but one of Satan's happenings on us-- not that God has forsaken Benue—but because of our heritage, and because our boundary lines have divinely fallen onto pleasant places (Psalm 16:6)! Satan has focused his anger against this land to fight back with his contrary schemes, thinking to abort its destiny, particularly, and those of the Middle Belt states. This is the sour logic behind our persistent troubles, right up to this gruesome throughput. Same applies regarding the ruggedness of Jesus' birth, his flight to Africa, ministry, and horrific death of Satan's hand in the affairs of God and men. Still same with the travails of Israel, Jesus' chosen homeland; Israel's agonising rejection of the world's saviour and fratricide; her incessant ravaging and sacking; her Bible-era mass exiles; the holocaust exterminations; renewed banishments or dispersals; her restoration to nationhood by fiat in 1948; her countless wars and mind-blowing victories--up to her recurring present-day troubles that will not cease until Jesus returns.
Who was able to count the Egyptian men children slaughtered just in the bid to eliminate God-purposed man of destiny? Why did Ishmael survive, expand, and greatly prosper, to be able to harass his kinsman Israel through all generations, if not for Yahweh to display his impregnable cover over his own? How come our own perpetually potential country escaped neonatal death, its chequered, land-mined, disease-plagued march; its repeated throes of near-extinction, and keep surviving, if not for abo k'Ocho to show the devil?!
Benue's Privilege
The historical bit that follows should clarify how Benue fits into the foregoing tapestry of satanic reactions against God's purposes. In the late 1930s, Sydney Grandville Elton, an English missionary (better and fondly called Pa Elton) prophesied that the Benue valley and specifically, "Gboko" would be God's trigger in the last-lap revival fire that would engulf Nigeria and beyond. For me, a pointer to its first-fruit manifestation is Peace House, Gboko, a noiseless, Holy-Spirit-rooted, discipleship-focused, trans-world ministry of gospel teaching and evangelism. In the late 1970s, its chief steward, Bro. Gbile Akanni, came to the then Advanced Teachers' College, Katsina-Ala, ostensibly for National Service, but was actually being positioned as a fresh product of this prophecy. This one example suffices, regarding worthy men and women of, and in, Benue with whom God is partnering for the realisation of this great prophecy.
In light of the preceding sub-heading, it is Benue's frightful privilege to be put on the top seat in the Fulani macabre theatre playing out here and in the entire Middle Belt--which will assume similar intensity nationwide, unless God intervenes. How? Please, persevere to the end! Let it be clear that the root cause of our past and present quandary is God's end-time purpose for Benue. You read rightly. There is no paradox here. As a rule, God always converts Satan's treasonable acts into the working of his own purposes. Like the house of Jacob, God has chosen to refine us, "in the furnace of affliction, but not with silver" (Isaiah 48:10). Those harassing Benue have their motive. Overtly, they demand pasture, fresh hay, and water places; covertly, another shot at Jihadist expansion. They are not in position to understand that their actual mission is the devil fighting impending prophetic realisation. They are like Pharaoh, Herod, Hitler, and Ishmael's descendants who thought/think they knew/know the reason for their actions, not knowing they were/are pawns on their master's chess board.
Way Forward
The first and best action to take is, yes, intensive, prevailing, zealous praying, plus fasting, as championed and exemplified by HRM, Beagh u Tiv--of the Lion of Juda!--and other Christian lights. Nevertheless, we must pray aright--not just be screaming Holy Ghost fire; heaping curses on the "Fulani" butchers; or requesting God for his angelic hosts to take up arms for us. We must engage more in scripture-anchored praying, illuminated by prophetic information as that of Pa Elton. Let us pray with knowledge, spiritual, cultural, historical, etc, in tandem with God's declared will and purpose for Benue (Middle Belt, and Nigeria). Alongside, we need to take a good case to God's court concerning the likely consequences of prophecies or God's purposes upon our land and its people. Having understood that afflictions do come with divine privileges--not from God, of course, but due to Satan's reactions--our most vital entreaty is for God's mercy to make a short work of this present pilot-scheme tribulation (Romans 9:28); set us and our land free; and fast-track his promised worldwide soul harvest through us. Amen!
Conclusion
My specific spiritual angle on our predicament demands crucial attention and urgent application. We cannot rely on any human institution, governmental power and authority, Amnesty International or World Human Rights Court; or civil societies to assuredly deliver Benue from this bloody quandary. I pray that our unknowing, smart persons, the uninformed and ill-informed alike do not gainsay the terrific, illimitable potency of spiritual armaments, if rightly deployed by God's sons and daughters. This is the only efficacious and impregnable means of self-defence accessible to us. I am proud and delighted to testify that, "God is good; a stronghold in the day of trouble, and he knows them that trust in him" (Nahum 1:7). No matter what, it is well with Benue! Be praying as recommended. Thank you for prevailing over this long tract!
Disclaimer:

"The views/contents expressed in this article are the sole responsibility of

Andrew Ame-Odindi Aba, BSU, Makurdi.

and do not necessarily reflect those of The Nigerian Voice. The Nigerian Voice will not be responsible or liable for any inaccurate or incorrect statements contained in this article."