Borno State Varsity To Appoint Vc, Registrar, Commence Academicactivities First Quarter Of 2018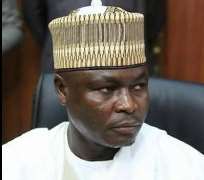 The Borno state government has said that academic activates will soon commence in the state own University, as arrangement have been concluded for the appointment of the Vice Chancellor, Registrar and other principal staff of the institution.
The Borno state Commissioner of Higher Education, Hon. Ahmed Usman Jaha who disclosed this to newsmen in Maiduguri said "the academics activites in the state university will soon commence, as the construction of Five faculties and senate will soon be completed in the first quarter of 2018, as well as appointment of Vice chancellor and other principal officers of the institutions."
He said "the faculties that academic actives will commence include the faculty of Education, social sciences, management sciences, pure science and medical sciences." Hon. Jaha said the pool of lecturers will be source from teachers in the existing tertiary institutions, secondiment from University of Maiduguri and external recruitment, adding that each department will commence with not less than 12 lecturers.
It could be recalled that Governor Kashim Shettima has allocated the sum of N 27.2 billion to education sector in the state in his drive to move the state forward. Governor Shettima also at a several fora stated that unless concerted efforts is given to the education sector the issue of insecurity such as Boko Haram will continue to emerged, as Boko Haram insurgency was born out of illiteracy and poverty.
On the issue of Internally Displaced Persons (IDPs) from Gwoza, Hon. Jaha said he was glad to see that over 100 students from Gwoza local Government area who are schooling in Government Girls Collage Maiduguri, Government College Maiduguri, Arabic Teacher College Maiduguri, Yerwa and others secondary schools, as well as tertiary institutions celebrated the 2017 Christmas and new year with their families in Gwoza and Pulka.
He said the "118 students who consist of 36 females and 78 males were provided with transportation, clothing materials and food stuff each to celebrate the Christmas and New year with their parents and loved ones in Gwoza and Pulka this was the first time since libration of the town from Boko Haram insurgents by the Nigerian military"
The commissioner who also hails from Gwoza local government area also stated that the students were transported to celebrate with with their parents because the towns were considered safe.