Chinese investors mull multi-billion dollars investment in Nigeria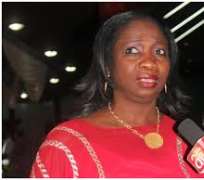 A group of Chinese investors on Friday expressed determination to invest multi-billion dollars in the Nigerian economy.
The group led by Mr Shaui Jiang, a Chinese businessman and Mr Emmanuel Uwechue, a renowned Nigerian artist based in China said the group was interested in energy, agriculture and infrastructural.
The group made this known when they paid a courtesy call to the Senior Special Assistant to the President on Foreign Affairs and Diaspora, Mrs Abike Dabiri-Erewa.
Jiang said that the investment plan was to further enhance the relationship between Nigeria and China.
"We are a group of Chinese investors looking for investment opportunity, Nigeria is largest economy in Africa and China is the second largest economy in the world.
"I believe we have so many areas of interest and opportunities to invest in.
"In the past few years the Chinese economy has been on the increase and we want to use our economic experience and technical know-how to assist in the development of Nigerian economy," he said.
He said Nigeria was naturally endowed and its resources if well utilised would be a blessing both to the country and Africa as a whole.
"We are interested in investing in energy which include oil and gas, power, mining and renewable energy. We are interested in building modular refineries for communities to address the challenge in that area.
"The group is also investing in infrastructure development such as bridge building, highway and railway construction.
"We are equally interested in automobile sector, which include working with the federal and state governments and private sector to set up assembly plants in Nigeria.
He said that the group would also invest in agricultural sector, especially in machinery to enhance large scale mechanised farming in Nigeria.
Jiang described Uwechue as a great ambassador of Nigeria championing cross cultural promotion in China.
"He has been promoting Nigeria culture to Chinese as much as he could. He is a renowned artist in China singing Chinese local songs," he said.
Ewueche in his remark, said that he facilitated the coming of the investors to the country as a result of the passion and love for the development of its economy.
He also advocated for the promotion of Nigerian culture in the Diaspora, stressing that the future of a nation depended on the promotion of richness of its culture.
"Let there be more cultural exchange; Nigeria is a beautiful country to stay, especially as the president has been fighting corruption and other vices,'' he said.
Dabiri Erewa commended the efforts of Ewechue in promoting the Nigerian culture abroad as well as attracting investors to the country.
"A lot of times, we are getting stories about Nigerians in Chinese prison but we keep telling them that there are a lot of Nigerians out there that are good representatives of the country.
"We are proud of the fact that you are the most famous black artist in China and we hope to work with you more as you celebrate the Nigerian culture outside Nigeria," she said.
She said that President Muhammadu Buhari had been working continuously to tackle corruption, insecurity "and fix the economy to give Nigeria hope and make it a nation of our dream''.
The presidential aide called on the Nigerians in the Diaspora to support the president in his quest to give the nation a hope.
She enjoined them to always have the interest of the country at heart and promote its image. (NAN)