E-payment: CBN to sanction banks, others over failure to renew Licenses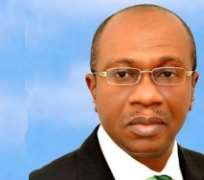 Banks and other electronic payment service providers that fail to renew its operating licence within the regulatory deadline will face fines of about N10,000 daily.
Central Bank of Nigeria (CBN)​ in a circular titled, "Re: Sanctions on erring banks/e-payment service providers for infractions of payment system rules and regulations," said that the penalty would be triggered if the operators failed to apply the renewal of the licence three months before expiration..
The circular was signed by ​Dipo Fatokun, director, Banking and Payment System Department (BPSD), CBN.
According to CBN, "Please informed that operators in the National Payment System shall be sanctioned with a penalty of N10,000 per day for as long as the infractions below subsist:
"Failure to apply for renewal of an operating licence three months before the date of expiration of the license.
"Failure to regularise and respond to observations/exceptions noted by the Bank in the course of processing and application for the renewal of an operating license within three weeks​,​"​ it read.​
Fatokun ​added that the sanctions would become effective from April 1​, 2018.