Internet users in Nigeria hit 91.6 million; 9Mobile biggest loser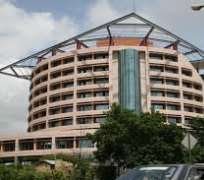 The number of internet users in Nigeria's telecommunications networks has increased to 91.6 million in June, the Nigerian Communications Commission (NCC) has said.
The NCC made this disclosure in its Monthly Internet Subscribers Data for June 2017 on its website on Wednesday in Abuja. According to the data released, internet users increased to 91,598,757 in June as against 91,565,010 users recorded in May 2017, showing an increase of 33,747.
The data also showed that the GSM service providers 33,747 internet customers after recording 91, 598.757 in June against 91,565,010 users in May 2017. The data revealed that MTN had 31,691,070 subscribers browsing the internet on its network in the month of June.
It said that MTN added an increase of 28,642.9 internet subscribers in June as against May internet subscribers which it had 31,406,441. The data showed that Globacom had 27,184,002 customers browsing the internet on its network in June.
This amounted to a decrease of 218,482 users from the 27,402,484 users of the internet on the network in June 2017. Airtel had 20,174,089 internet users in June, adding 261,428 customers to its May record of 19,912,661. In Etisalat, the data showed 12,549,596 customers who browsed the internet in June revealing a decrease of 293,828 users against the 12,843,424 users recorded in May. NAN