Community Newspaper Publishers Call For Free, Fair Local Government Polls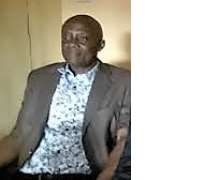 Barely two days to the local government polls in Delta State, the state chapter of the Association of Community Newspaper Publishers of Nigeria (ACNPN), has called on the Delta State Independent Electoral Commission (DSIEC) to conduct a free, fair and credible election devoid of electoral malpractices.
Chairman of the Associstion, Comrade Jude Obiemenyego who spoke to journalists in an interview in Asaba, stressed that the responsibility of the Association is to promote good governance, educate, entertain, inform, sensitize, up hold professional ethics, peaceful co-existence and state unity through information dissemination.
Obiemenyego emphasized that ACNPN which is registered with the Corporate Affairs Commission (CAC) is an Umbrella body for credible Community Newspaper in the state would appreciate if DSIEC as an unbiased umpire play the role of scrutinizing the candidates, background, manifestoes, philosophies, ideologies, provide robust platform for candidates and be transparent in its electoral process without favoring any political party in the election.
The ACNPN chairman pointed out that the Commission should promote free and fair election for the sixteen political parties and 1,089 candidates participating the election by engaging in investigative role of revealing anything that is directly or remotely suggestive of potentials that could compromise of electoral ethics, urging the commission to be free and fair to every contestant involved in the election.
Also, the Chairman maintained that the important role the Commission plays in the society in the political life of the society is anchored in the electioneering process, if the election structural integrity is compromised or defective through the commission's activities, there could be serious problem which such compromise or defect has significant upheaval and disaster in many places in the world.
DSIEC, according to Obiemenyego should play the role of unbiased umpire effectively by ensuring that proper security of lives and properties are put in place during the Local Government elections, educating the contestants on the need to embrace peace because politics is not a do-or die affair.
He advised that for the election to be credible, the commission should ensure that election materials are released on time to the local government areas to enable the electorates vote at the appropriate time.
He noted that DSIEC should caution candidates for elections to avoid inflammatory statements that can ignite crisis because the duty of care and social responsibility role of the Commission is paramount at this period of electioneering.