MOSOP Condemn RoboMicheal's Over Military Seizure of Secretariat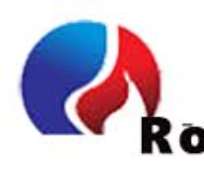 The Movement for the Survival of the Ogoni People (MOSOP) strongly condemns RoboMicheal Limited and the Nigerian army over yesterday's forceful occupation of its secretariat in Bori, Ogoniland.
At about 1.00pm yesterday, December 27, 2017, two military tanks and about 10 trucks loaded with heavily armed soldiers took over the secretariat of MOSOP forcing their way into the main hall to provide backing for a meeting between RoboMicheal and some Ogoni chiefs.
We are shocked that RoboMicheal, a strange company to the Ogoni people who claims to be the new operator of the Ogoni oilfields on its first visit to Ogoniland could only convey such a frightening and intimidating character reminiscent of the brutal years of Genaral Sani Abacha, forcefully occupying our secretariat and depicting a strong determination to crush and kill any Ogoni opposition against its intents to resume oil production in the land..
Indeed RoboMicheal Limited yesterday demonstrated its inhuman side and true personality signaling real danger to the peace and security of our people,
The action of RoboMicheal smacks the return of military oppression in Ogoniland. We condemn this action of RoboMicheal and the penchant of the Nigerian authorities to deploy troops to repress the wishes of our people.
We demand a probe into the military occupation of our secretariat yesterday especially given the fact that we have not approved our secretariat for a meeting with RoboMicheal.
We specifically call on the Nigerian president, Muhammadu Buhari, to protect the Ogoni people from this alliance between RoboMicheal and the Nigerian military
MOSOP wants to reiterate that as an indigenous community, the only demand the Ogoni people have made to the Nigerian state is that our our rights and dignity be respected and this is contained in the Ogoni Bill of Rights.
Signed:
Fegalo Nsuke
Publicity Secretary
Movement for the Survival of the Ogoni People(MOSOP)