What Went Wrong Nnpc?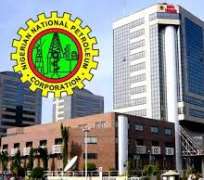 Both the Kaduna and Port Harcourt refineries were commissioned in 1981. The refineries were strategically established to serve the fuel consumption of the people of south-south and Eastern Nigeria as well as people of Northern Nigeria respectively.
While the Warri refineries was taking care of the southwest, it was said to be a calculated attempt to satisfy all Nigerian people with all the section of the country in mind.
After the 1981 expansion of the Nigerian oil industry, nothing new was put in place again until around 86/87 when Jubril Aminu was minister of petroleum. At that time more depots were established to support those already in place.
Today, Nigeria's population is twice the population of that time and nobody is talking about expansion to meet the population need of this country. Perhaps this may be the reason we are faced with numerous problem in the oil industry and the continuous queue in the need of petroleum product in the country.
It is about time for actors in this industry to begin to think towards doing the needful and to stop wastage on bridging claims. We have wasted so much money in that regards and have continued to waste more. We have been going outside the shores of our land to refine oil, when we have the capacity to do this here in Nigeria.
The question to ask is that, Are we moving forward with this attitude? What went wrong with developmental plans? Nigeria's population is expected to grow by half in the next 20 years. What plan are we making to cushion the effect of queuing for the generation to come? This we must begin to plan now, else we may plan to fail this great country in 20 years to come.
Yusuf Adamu is a former staff of NNPC
Disclaimer:

"The views/contents expressed in this article are the sole responsibility of

Yusuf Adamu

and do not necessarily reflect those of The Nigerian Voice. The Nigerian Voice will not be responsible or liable for any inaccurate or incorrect statements contained in this article."
Articles by Yusuf Adamu