Xmas: Police Intensifies Security in Borno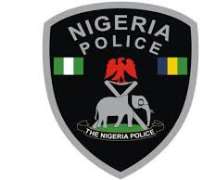 Borno state police command has commenced intensive patrol in collaboration with other Security Agencies within Maiduguri metropolis and its environs to beef up security as across the state.
A statement signed on Sunday by the PPRO, DSP Victor Izuku also warned motorists and Tricycle Keke NAPEP operators to adhere to safety traffic Rules and Regulations and to shun all forms of recklessness including drug abuse and drunkenness while driving or riding.
The statement also stated that the existing curfew being enforced from 6am to 10 pm within the metropolis is still in force and vehicular movement during curfew hours is prohibited while assuring worshippers of the safety of their lives and property,.
The statement added that the Commissioner of Police CP Damian A. Chukwu has advised parents and guardians to take proper care of their children or wards during the festivity in order to avert incidences of missing person(s).
"Parents/Guardians are also advised to warn their children/wards that the Law banning the sales and use of knockouts/firecrackers is still in force.
"The command will not take lightly, any act(s) capable of creating panic or threatening the relative peace and security now being experienced in the state, as arrested offenders will be prosecuted", the statement added.