Tcn Set To Commission 18 More Transmission Projects With 1,100mw Capacity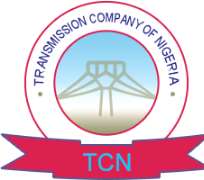 The Transmission Company of Nigeria (TCN) is about to increase its wheeling capacity by 1,100mw as it is set to commission 18 completed transmission projects (substations' and high voltage transformers) across the country.
Interim Managing Director of the Transmission Company of Nigeria (TCN), Usman Gur Mohammed disclosed this on Thursday 14th December 2017, in his remark preceding a tour to TCN's three substations in Apo and Katampe, in the FCT, and Suleja, in Niger State respectively. All the 18 projects most of which are to be completed on or before the end of December, 2017 will be commissioned at different dates between now and end of January, 2018. According to him, the projects when commissioned will help evacuate 1,100 megawatts (MW) of electricity to the national grid.
He said after that is achieved, TCN will begin to re-conduct transmission lines sometime beyond the first quarter of next year to ensure that even as more power is wheeled, it is appropriately delivered for onward distribution.
Mohammed further stated that, across the country several projects which would cumulatively add over 1,000MW transformer capacity to the grid before January 31, 2018 were almost at their completion stages.