dirty Naira Notes And The Public Health Implication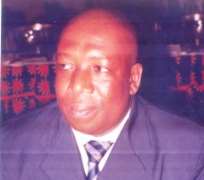 It is not uncommon to see badly torn, terribly squeezed, soiled, cello taped, dirty and mutilated naira notes exchanging hands everywhere in Nigeria. In the banks, markets, parks, places of worship and government offices, our legal tender appears in its most inglorious forms and colours showing different levels of abuse.
A country's currency represents her image, culture and enterprise, where it is therefore used nay abused in this way, it simply portrays the culture of indiscipline and lack of value. As these notes stay long in circulation, they gather dirt as they pass from one hand to the other. Imagine money that has been handled by mentally ill persons, farmers while selling freshly harvested root crops, labourers who dig ground, mechanic with grease stained hands or butchers. Such money would no doubt be soaked and soiled with sweat, blood or grease.
The usual ostentatious culture of spraying money on people during ceremonies like wedding, birthday parties, cultural displays and even burial ceremonies all present opportunities to show off. In this frenzy, naira notes are being trampled upon, not minding whether the ground is wet or dry. The wetter the ground, the more soiled such naira notes would be. Also, some rural folks still prefer keeping their money at home and in order to hide it from ever prying eyes within, a ground is dug where the money is buried. Most times, the wetness of the soil impacts on the notes in such a way that may dampen them, thus increasing bacterial activities on them. Such money may also be eaten up by underground termites thereby mutilating them.
Superstitions in some places also make people to pour some concoctions on their money to ward off supposed evil influence from causing their disappearance. Depending on substances used in preparing such charms; they may be stinky, sticky or poisonous.
Yet beside this dirt, lies bacteria which naturally breed on dirty environments and objects. Depending on the source of such dirt on every naira note you hold, is a serious health-risk. To worsen the case, is this attitude of food stuff vendors like garri, bread and other items who flagrantly keep money on the open stuff they display, thereby spreading diseases around. Experts have always stressed the need for routine hand washing to stay away from infectious diseases; this practice is of essence here.
Studies have shown that dirty naira notes have been found to contain pathogenic parasites and bacteria, these bacterial and parasitic contaminations are major sources of infection, since they serve as potential vectors of transmissible diseases. Diseases such as nosocomial infections, staphylococcus aures, Human Influenza Virus, Hepatitis A virus and others have been found on some of these dirty notes.
Beyond this poor handling culture of our currency is the failure of commercial banks to strictly adhere to the policy of shared responsibility in the cost of currency processing which was introduced in 1997 to handle circulation of dirty notes. Commercial banks have serially defaulted on this, as they have refused to sort out the dirty notes, instead they keep recycling them. One therefore wonders if the Central Bank does no longer exercise its supervisory role over other banks. Erring banks should be sanctioned and be made to pay heavy fines.
People often wonder where those who spray money in public places always get those clean notes from. It is believed that there is a cartel in some of these commercial banks that sell these notes, thus hoarding them from free issuance to the general public. Whether this is true or false is left for the public to interrogate. Though it is our collective responsibility to handle our nation's legal tender with some respect and decency, but their continued long circulation without replacement would make nonsense of such efforts.
In the light of the above, poor handling of money and continued circulation of over-used dirty notes do not only affect our health, but have negative social implication on the nation. Therefore, there should be an imperative response by both government and the general public to act promptly against this practice. Banks that recycle these dirty notes should be sanctioned while others found culpable in abusing naira notes should be made to face the law, irrespective of their place in the society.
The rich who want to show off their wealth are the greatest offenders of spraying naira notes in the public while the poor who keep their money at home also expose them to various forms of contamination. For instance where there is flood, such money may be exposed to dirty water. The poor sanitary condition of money kept at home is not in doubt, since such money is usually hidden where no one else could see. Therefore, the recent resolve of CBN to arrest those found displaying money during occasion, or abusing naira in any form is a welcome development. Upon conviction such people are liable to pay a fine of N50,000 or risk a jail term of six months.
A nation's legal tender is its national pride even though its purchasing power may be low; its respect should not in any way be vitiated.
Disclaimer:

"The views/contents expressed in this article are the sole responsibility of

Ita Offiong

and do not necessarily reflect those of The Nigerian Voice. The Nigerian Voice will not be responsible or liable for any inaccurate or incorrect statements contained in this article."