Egba, Yewa indigenes in US, Canada open N1m scholarship application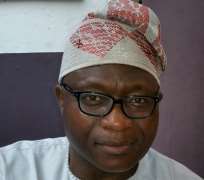 Indigenes of Egba and Yewa from Ogun State in North America have announced the 2018 N1m scholarship scheme for their fellow citizens in accredited institutions of higher learning in Nigeria.
The applications for indigent students from Ogun Central and Ogun West senatorial districts to access the scholarship fund have commenced and would end by Monday, January 15, 2018, the diasporans from the Gateway State announced through a news release signed by the National Public Relations Officer of their umbrella organisation, Egba National Association (ENA) USA and Canada, Chief 'Femi Shodunke.
"The Egba National Association, USA/Canada invites sons and daughters of Egba and Yewa indigenes residing in Nigeria to apply for scholarship funds for their education at any university, polytechnic or college in Nigeria," Shodunke explained.
"Each prospective applicant must complete only one ENA scholarship form," Shodunke further said, adding that the National Executive Council of the association – led by the National Chairman, Rev. Sunday Gbajobi – has approved the immediate commencement of the scholarship application.
Shodunke, who is the immediate past President of Olumo Progressive Association Canada Inc, further said that the applications, after closure, would be screened by the Scholarship Committee which has Engr. Obafemi Kotoye and Arch. Fela Yemitan as Chairman and the Secretary respectively, in conjunction with other members of the committee, after which the winners, who must be in 200 level and above, would be announced.
According to the yearly procedure, Shodunke stressed, the winners would be announced after the screening while cheques presentation ceremony will hold during the celebration of Lisabi Day in Abeokuta, the Ogun State capital.
The ENA image maker explained that the application, which can be accessed online at http://www.egbana.org/scholarshipapp.html on the association's website http://egbana.org/ is expected to be uploaded there, and in case of any difficulty forwarded to [email protected] .
"We are, therefore, appealing to our brothers and sisters from Yewa and Egba zones of Ogun State to come out en masse to apply for the N1 million scholarship fund because we want to pick the best brilliant undergraduates who are really in need of financial help to benefit from this yearly 'gift'," Shodunke, who is also the Baaroyin of Igbeinland, stressed.
Shodunke further explained that besides the fact that first year students are not qualified for the scholarship fund, other conditions to be met by eligible applicants include good academic standing, financial needs, and support letter from local community leader and head of department.
Similarly, the ENA image maker said that an applicant must tell the association about himself or herself and parents in Egba and Yewa, and include towns, quarters and local government.
He further stressed that prospective applicant must attach passport photograph, obtain two letters of recommendation from any group community leader/local government chairperson/councillor and institution, while all documents must be uploaded with essay typed, with a warning that handwritten ones would be rejected.
In the same vein, the association's Secretary-General, Mr. Ramon Solabi, said that the application had been online for the use of all qualified Egba and Yewa students.
Solabi pleaded: "Please, help to spread the good news. Feel free to share on your groups."
Chief Femi Shodunke..
ENA PRO