Atiku's Defection; An Aspiration Out Of Desperation.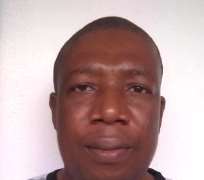 The recent defection of the former Vice President of Nigeria- Atiku Abubakar from the ruling APC, though long predicted and expected hit the polity like a thunderbolt. Many have described this political colossus in a pejorative and derogatory manner as being over-ambitious, corrupt, political prostitute and other such uncomplimentary remarks.
The fact that he makes himself easily predictable does mean that he is a political light weight who can be brushed aside. Call him a serial defector; he is a seasoned politician that can only be ignored at one's peril. He has also been quite active in that field more than most politicians.
Many may have forgotten that he contested the SDP presidential primaries in 1992 with the likes of Late Moshood Abiola and Alhaji Kingigbe and has since been a recurring decimal in all political equations in Nigeria. His association with the leading political figure in the country at that time, Late Shehu Yaradua has made him a formidable political figure today. The tumultuous political experience with his former boss- Chief Olusegun Obasanjo 1999- 2007, the resulting frequent recourse to the courts and his eventual legal victories did not only widen the country's jurisprudence but also establish him as a no push-over politician.
Four times the former Vice President had shown not just a passing interest but had taken part in the contest either as an aspirant or a candidate for the plum office. Though being one of the founding fathers of PDP, he has defected twice from the party in what many described as a desperate attempt to be the nation's number one citizen. Since he has formally announced that he has decided to pitch his tent under the umbrella party, it is now clear which platform he hopes to use to contest the presidential election.
His foray into APC was viewed by many as a search for a platform to clinch the ticket for the presidential election. In his quest to become the nation's president, he is neither interested in the party's ideology nor concerned about their manifesto. The paramount concern here is the willingness of the party to offer him its platform.
Even when he granted an interview before the 2015 general election, he assured that APC was going to be his last political party; many took it with a grain of salt. When leaders behave in such a way that makes it impossible for their followers to trust them, that credibility gap would ultimately define their political career. Additionally, his political instability gives him away as a desperate person who is willing to do anything to be the number one citizen. But in this game, consistency may be seen as sincerity which gives credibility that generates sympathy for a candidate.
There is a belief that the return of Mr. President from his medical trip abroad and his purported interest in taking a second shot at the presidency was what informed the resignation of the former Custom's boss cum politician from his party. It is therefore this desperation that informed his defection. The reasons he had advanced for that decision about the exclusion of the youth from the administration may after all be a ruse.
But this is not a good omen to the ruling APC, I know some APC stalwarts would dismiss his defection as a non-issue, the same way GEJ was advised to disregard OBJ's resignation from PDP. But after two years since leaving office, Dr Jonathan has suddenly realized that ignoring Chief Obasanjo is at one's peril, also described him as a boss of all bosses.
It is foolhardiness that would make anyone to underrate the political worth or underplay electoral value of a personality like the former VP. There are also those who are of the opinion that his popularity has waned judging from the APC's presidential primaries in 2014 which he came third after Kwakwanso.
I am not aware of any politician at his level that has touched more lives than him. It is on record that Atiku has over 50 thousand employees in his vast business empire and his philanthropic gestures have equally touched many more lives. Also with over one million followers on his social media platform, associates both in the executive and the national assembly, his defection would no doubt affect APC's political architecture and would certainly influence political permutation as we approach 2019.
The governor of Kaduna state should be advised to stop hitting back at the exited former Vice President but should rather direct his effort at reconciling other aggrieved members, if he loves his party.
The issue of youth's inclusion in government should be prioritized and not politicized. There are also substantial complaints by party members about being sidelined by PMB's administration and the existence of cabal in the presidency. Recall even the wife of the president alluded to this sometimes ago.
Aside from addressing internal party rancours, Nigerians want to see tangible democratic dividends and empirical palliation to the hardship in the land. The realities that shaped the outcome of 2015 election may not be the same in 2019.
For a stronger and virile opposition to strive in the polity, it is also advisable for PDP not to be quick to roll out drums to welcome Waziri Adamawa back. They should rather be circumspect and cautious as some may not be comfortable with his return even as he has declared for the party. Atiku's aspiration again in that platform would be a desperate effort that would rely on heavy monetary inducement to pull through the primaries.
Impunity, godfatherism and inducement are the trio evil that may further split the ranks of the party in the build-up to 2019 election. Leaders of the party especially governors must therefore strive to be above board and ensure an unbiased playing ground for all aspirants. That is, if they do not want to enter the presidential race with a torn umbrella.
Disclaimer:

"The views/contents expressed in this article are the sole responsibility of

Ita Offiong

and do not necessarily reflect those of The Nigerian Voice. The Nigerian Voice will not be responsible or liable for any inaccurate or incorrect statements contained in this article."