Ogoni Students Write President Buhari On Royal Dutch Shell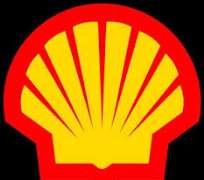 His Excellency, President Muhammadu Buhari
C/o. Hon. Justice Sylvanus Adiewere Nsofor
Embassy of Nigeria
3519 International Ct. NW
Washington DC 20008
Linda M. Szymanski
Company Secretary
General Council Corporate Shell
Mr. Arobo Engirani Ibrahim
Robomichael, Ltd
1 Tigris Close, Opposite Shell Quarters,
Off Meridian Street, Maitama, Abuja,
Royal Dutch Shell Desert Ogoniland With Blood & Liabilities on Its Hands
The National Union of Ogoni Students (NUOS INTL) USA recently uncovered a secret ploy by Royal Dutch Shell Oil Company Plc, in collaboration with the federal government of Nigeria to forcibly take over Ogoni Oil Mining License (OML 11) and reallocate it to RoboMichael Limited (an Abuja based firm) despite the death sentence passed on the area to be unsafe by United Nation Environmental Program (UNEP) Reports.
We view the letter of September 11, 2017(attached), to His Royal Majesty, King G.N.K Giniwa of Tai-kingdom regarding the divestment of OML 11 as an affront to the Ogoni. We have unequivocally stated through caveat emptor publications, that, OML 11 is neither for sale nor transfer to any domestic or foreign firms.
As a cautionary reminder, ROYAL DUTCH SHELL is hereby advised to bequeath OML 11 and pay its liquidated and unliquidated liabilities to the Ogoni people. Ogoni cannot be exploited and abandoned into decades of health and environmental crisis without equitable recourse
This proclamation is stressed in several prints and electronics publications including the Ogoni Bill of Rights (OBR), and echoed in various international and domestic fora. The 1993 declaration of Shell Oil Company as a persona non-grata is another pointer. The objection of the Ogoni people to divest OML 11 to Belema Oil Company in 2015 is a testament as well as the letter to Dr. Goodluck Jonathan on October 25, 2014 is another indication that Ogoni indigenous company intends to explore her Oil.
We reiterate Ogoni position that Ogoni does not oppose oil exploration in Ogoniland, but we do oppose SHELL and any other company that steals our Oil to service apartheid Laws, destabilize local politics, fuel corruption that empty our classrooms and hospitals and, purge us into poverty.
His Excellency, the Ogoni people are a peaceful, loving and law-abiding citizens. Ogoni, like any circular democratic society or people do not vest its absolute power, control or prerogatives in any single traditional ruler or person but the people. So, any secret or open deal with few Ogoni traditional rulers or persons without direct negotiation and an open discussion with the Ogoni people is null and void.
In lieu of Royal Dutch Shell Oil Plc abandonment, it should be brought to the attention of your Excellency, Shell Oil Company, Robomichael Limited, NNPC and the general public that:
1. The Ogoni Oil Block (OML 11) is NOT for Sale NOR transfer to any domestic or foreign entity.
2. Ogoni people are peace loving and law-abiding citizens and will not appreciate disturbance arising to erode peace and stability in the area from any clandestine and illegal activities by SHELL and the federal government of Nigeria.
3. Shell's dereliction of duty to recognize fair and just payment of rents and royalties and its ineptitude, unconventional practices forced Ogoni to declare Shell Persona non-grata, and according to Ogoni customary laws and by any legal standard, Shell has no asset to divest or transfer but liabilities.
PRE-CONDITIONS FOR NEGOTIATION WITH OGONI:
1. The tenet and letter of the Ogoni Bill of Rights (OBR) must be met and Ogoni four should be immortalized, and Mr. Ken Saro Wiwa and his compatriots should be exonerated because they were convicted with no shred of evidence of wrongdoing.
2. The sixteen Ogoni villages and towns of Kaa, Kpen, Teera-ue, Eeke etc. destroyed during the 1993 Shell sponsored Andoni communal war must be re-built and families of over 50,000 people affected sufficiently compensated.
3. Ogoni demands an immediate transfer of OML 11 from Shell's Oil Company's 48% ownership stake in the NNPC/Shell Oil Joint Ventures to mitigate its liabilities to the Ogoni people.
4. Shell Oil Company should pay £18 million-pound sterling in mining royalties and £4 million pounds sterling for environmental pollution awarded to the Ogoni people by the Rivers state House of assembly in 1993.
5. Ogoni also demands a transparent handover of oil statistical data from oil exploration and production in Ogoniland over the past 50 years.
6. Ogoni demands that, clean-up of her environment must be headed by a trusted and accountable facilitator, United Nations Environmental Program (UNEP) in conjunction with a consortium of internationally recognized firms with track records of accountability, best practices, and transparency.
7. Ogoni demands the immediate dissolution of the present HYPREP and its boards as constituted because they are only a conduit meant to siphon resources away from Ogoni environmental clean-up; and a stooge to Shell Oil Company.
8. Ogoni demands an immediate creation of an Ogoni restoration authority, creation of an Ogoni restoration fund, creation of a center for excellence in Ogoniland as recommended by the UNEP. All UNEP recommended oil cleaning facilities must be sited in Ogoni for better proximity to the cleaning sites.
9. Ogoni demands that blueprint for the cleanup and remediation of Ogoni environment should be drawn by the UNEP. Also, monies associated or earmarked for the clean-up must be lodged with a reputable bank of our choice. Such bank must make access to the lodgment or information regarding such lodgment public for adequate monitoring instead of doling out $10million dollars to unaccountable boards seating in Abuja.
10. Ogoni demands the creation of a rainy-day fund where 15% of yearly oil revenue is invested in non-oil assets for Ogoni youths to safeguard the future of the youths in event the country runs out of oil.
11. Ogoni demands the creation of a pollution fund where 10 % revenue from oil would be deducted from payout to oil firms into an escrow account for immediate clean-up in case of oil spill. This fund should not preclude the polluter from their liabilities.
12. Ogoni demands an immediate investigation into Shell's fraudulent sales of Oil and its decades of criminal practice and corporate negligence
CONCLUSION:
We reiterate that Ogoni Oil Mining License (OML 11) is not for sale nor transfer to any domestic or international firms. NUOS INTL USA, therefore, call on the Federal Government of Nigeria not to compromise her consent and integrity or support Shell's Shenanigans, but handover OML 11 to Ogoni indigenous company. We call on Ogoni people at home and abroad to unite behind Ogoni indigenous company, so we can take advantage of Shell's abandonment to develop our place and provide jobs to our children and generations to come. Also, we call on our friends, supporters, sympathizers and people of good will around the world to stand with us as always, as we demand justice for our human and environment rights from Shell and the federal government of Nigeria.
Yours Sincerely,
Mr. Pius Barikpoa Nwinee (President)
Mr. Sampson Npimnee (Secretary General).
......................................................................
"We are going to demand our RIGHTS - Peacefully, Non-Violently, and we shall WIN" - Ken Saro-Wiwa (1941-1995)
......................................................................
NUOS Intl - Seeking solutions to the plight of indigenous students around the world.
( www.nuos-ogoni.org ~ [email protected] ~ [email protected] ~ phone/msg - 773.250.7004)