'i Am The Lastman Standing With Bindow-bar. Lilian Stephen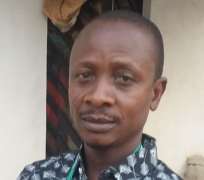 The Adamawa State Commissioner of Works, Bar. Lilian Stephen, has denied a report that she has defected to the People's Democratic Party (PDP) in solidarity with the former Vice President, Alhaji Atiku Abubakakar.
It was reported yesterday that the news dominated the social media that Bar. Lilian Stephen and 6 members of Bindow's cabinet from Adamawa State had dumped the APC for the PDP.
Bar. Lilian Stephen refuted the story in a statement she personally signed, saying she remained in the APC and that she will remain the Last man standing with Governor Bindow.
"I want to categorically dispel the rumor and fake news that is circulating in some online media and Facebook that Hon. Bar. Lilian Stephen has defected to the PDP. This is not true as we all know the role the Governor has played in reforming some us through giving us a mandate to work with him and Bindow remains one of the strong pillars of the party in Adamawa State and Nigeria," Lilian said.
Lilian, who is the current Commissioner for Works, said she had no intention of dumping the APC for PDP.
When asked by Journalists, whether she was contemplating dumping the APC, Lilian said: "I think we should think positive; we are taking the negative side now. It is just like me asking you: "If your employers do this or that, would you leave your place of work?" We should think positive; it depends on how you put it. We are happy now in APC, we are comfortable with our leader Gov. Bindow and he have not done anything wrong," she said.
"The so called story on social media that I dump APC is the imaginary thinking of the author of the story.
Bar. Lilian Stephen frown at the way some Journalist go about blackmailing people all in the name of trying to get peanut, she however warn that reporters should get fact before going to social media to avoid causing friction and disharmony in the society and advice the public to be weary of beer parlour Journalist that act on rumors.