Ipac Osun Denies Pledging Support For Boa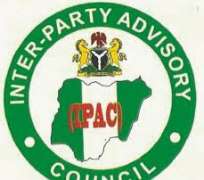 The Osun State Chapter of Interparty Advisory Council (IPAC) has described the purported release published in an online newspaper claiming the council has pledged its support for BOA, one of the Guber aspirants in APC as absurd, ludicrous and ridiculous.
This was contained in a press release signed and made available to newsmen in Osogbo yesterday by IPAC Osun State Chairman, Dr. Idowu Omidiji, Vice Chairman, Alhaji Rauf Anifowose and Secretary, Dr. Gbenga Afeni during an emergency meeting of the Council.
According to Dr. Idowu Omidiji, "We never pledged any support for BOA for his governorship ambition. We were only invited to attend one of his empowerment programmes which we did. BOA is not a member of my political party not to talk of being a member of IPAC. He is not even yet a guber candidate but an aspirant. Am I so daft as a duly elected Chairman of IPAC to endorse such? Please ignore the claim.
Alhaji Rafiu Anifowose in his own contribution berated BOA for going to that extent knowing fully well that IPAC is not a political party but an amalgamation of all registered political parties in Osun state. He therefore urged all duly registered members of Osun IPAC to disregard the release describing it as self-centered and disastrous.
Also the Chief Administrator of IPAC in the State, Dr. Gbenga Afeni urged all the visible political parties in Osun State to trash the news and continue to prepare themselves for the forthcoming local government election in the state.
"BOA is looking for cheap popularity. He is one out of over 50 aspirants in APC. Aspirants in other political parties are also there. IPAC can never endorse or support any aspirant. It is not written in our Code of Conduct. PDP, APC and other registered political parties are members of this prestigious platform. If at all we want to support or endorse a candidate, we would do that in our respective political parties not IPAC. We have given BOA an ultimatum of 24 hours to renounce his statement", Afeni concluded.