2017 World Aids Day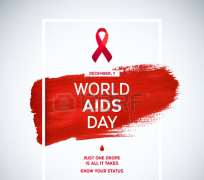 World AIDS Day, is commemorated annually on 1st December and it gives the opportunity for people worldwide to unite in the fight against HIV, while showing their support for people living with the virus.
In Nigeria, the 2017 World AIDS Day, theme has been adapted as "Right to Health – Making it Happen".
This however offers the opportunity to highlight the success of worldwide efforts to combat HIV/AIDS as well as the importance of continued support to end AIDS in 2030.
APIN Public Health Initiatives is a non-governmental donor-funded organization dedicated to the prevention, treatment, care and support of diseases of public health importance in Nigeria, including HIV/AIDS, tuberculosis and malaria, among others.
In commemoration of 2017 Worlds AIDS Day, in Abuja,
Dr. Prosper Okonkwo, the Chief Executive Officer APIN Public Health Initiatives, while addressing the media in Abuja, said in the last five years, the organization has carried out HIV testing for 4,475,318 individuals in the country with 70,655 persons enrolled on free HIV and AIDS treatment in three states of the federation which includes Lagos, Oyo and Plateau state.
84% viral load suppression rate has however been achieved among those on treatment, which is a great leap towards the 90 percent viral suppression UNAIDS goal in the states covered.
Dr. Okonkwo, further announced additional five states under APIN coverage for the new Improved Comprehensive Aids Response Enhanced for Sustainability (iCARES) Project.
The states includes Benue Ogun, Ondo, Osun, and Ekiti states, making APIN the lead CDC Implementing partner in Nigeria.
``3.4 million Individuals have been estimated to be living with HIV in Nigeria and this has been rated as the 2nd highest burden in Africa.
``only about 1.1 million (32%) of the PLHIV in Nigeria know that they are living with the virus,
`` While 970,000 people are on treatment with about 780,000 PLHIV attaining viral suppression. This is a far cry from the UNAIDS 90.90.90 goal.
In commemoration of 2017 World AIDS Day, Dr. Okonkwo has called on Nigerians, especially men, to go for HIV test, to enable them know their status. Statistics have shown that more women have tested than men over the years.
He added that to support male uptake of HIV test, testing during weekends and evenings periods at strategic places shall be supported.
This he said is a new innovation deployed by APIN which are evidenced based strategies to ensuring that people at substantial risk of HIV have access to HIV testing"